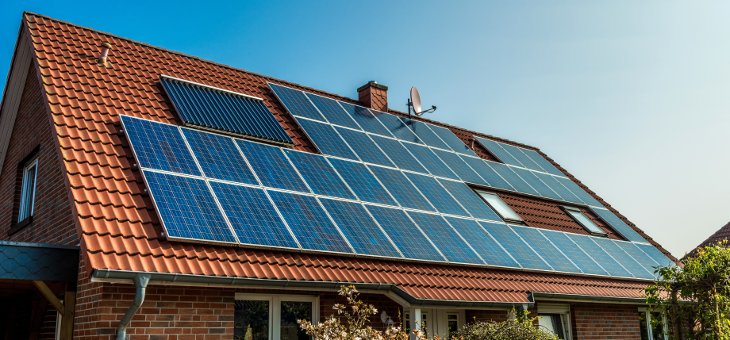 It wasn't that long ago that going solar was just another whacky idea. Now nearly every community has a solar energy contractor. Suddenly, families and businesses are relying on solar panels to save and even earn money. Once you go solar, that old-fashioned utility bill just isn't what it used to be. Solar energy is both economical and environmentally friendly.
Solar Energy Contractor
Every home and business owner needs a plumber or electrician they can count on when something needs fixing or it's time to make a few improvements. Well, the time has come to find a quality solar energy contractor that can help you take advantage of the 21st century solar revolution. If you need a lower utility bill, you need a licensed, bonded and EPA certified solar panels installation contractor. Here are just a few of the benefits you can expect when you go solar:
The cost of producing solar energy has fallen tremendously. Reduce your dependence on the utility company by going solar.
Take advantage of federal and state financial subsidies while they're still available.
Everybody's talking about green technology these days. The environmental impact of solar energy is minimal.
The solar industry is creating green jobs for American workers.
Now everyone can help reduce our dependence on foreign oil.
Solar Panel Arrays
Your solar energy contractor will design a solar array installation that perfectly suits your home or business. An energy-efficient solar power system will allow you to convert sunlight into clean electric energy. Just think of all the dirty coal and gas emissions that the utility company produces to sell you electricity. Your new solar energy installation will literally be a breath of fresh air.
Depending on your unique needs, your new solar array installation will consist of between 40 and several hundred technologically advanced photovoltaic cells. Photovoltaic cells are constructed of highly reflective materials to miraculously collect solar photons and convert them into electricity. No two solar power installations are quite alike. Your solar power system will be configured to maximize energy production and efficiency.
Made in America
We install quality solar energy equipment that was manufactured in America. Once your trouble-free solar array is installed, all you have to do is wash it down with a hose every once in a while. It's easier and less stressful than opening your current utility bill. Call today to learn more about the benefits of doing business with a local solar energy contractor.
Contact Luxus Construction to get started. Please call 310-270-8596 for more information.