Drafting Services
If you are interested in the construction of your own residential or commercial property, it is important to work with the right experts. Professional drafting services can not only help you make the most of your future construction, but they can also help guarantee that it stands up to both short- and long-term damage. With advances in modern technology, modern experts use CAD drafting and designing systems to provide customers with a completely customizable way to draft the blueprints for their future building. By working with experienced drafts, you can enjoy a variety of intuitive benefits.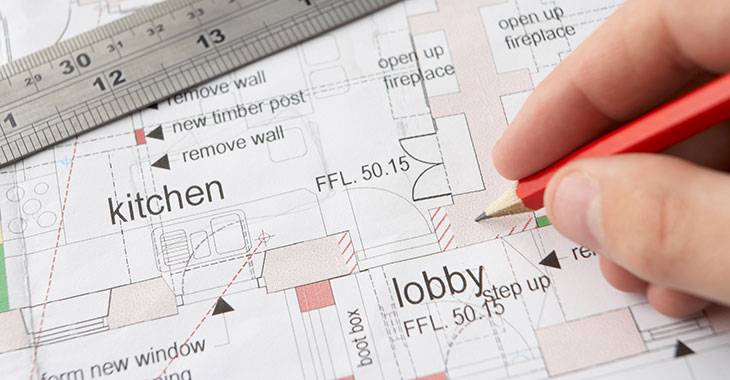 Higher Degree of Visualization
One of the primary reasons to work with professional drafting services is the fact that you can start visualizing your product the second your contract is ready. You can consult with the experts and begin drafting the blueprints in a 3-D environment, allowing you to take care of any and all design flaws as soon as they appear. It is one of the most organic ways for you to plan ahead for your building, and the professionals will be with you every step of the way. They can help you determine what structure will provide you with the most benefits for your needs, whether business or domestic.
Reduction of Miscommunication Errors
Miscommunication errors are common outside the scope of professional drafting services. If you only commission the professionals based on verbal descriptions or 2-D blueprints, there are always errors that could arise during the project. It is significantly more difficult to paint an accurate picture with a two dimensional blueprint for more artistic aspects of the building as well, such as the porch or decorative fixtures. With a basic 3-D design system, you can work with professional drafting services to establish all of the details the way you want them. It can be a great way to significantly reduce the cost of mistakes during the construction process.
Accurate Estimates
With professional drafting services in a 3-D environment, you can also enjoy much more accurate estimates on your investment. Based on the material costs of different sections of the building, contractors have an easier time estimating the final cost with a 3-D model. Many software options also allow professionals to change and calculate the costs organically as they work with your plans for the building. Be sure to contact Luxus Construction to learn more about how the professionals can help you with your drafting needs.
Contact Luxus Construction to get started. Please call 310-270-8596 for more information.