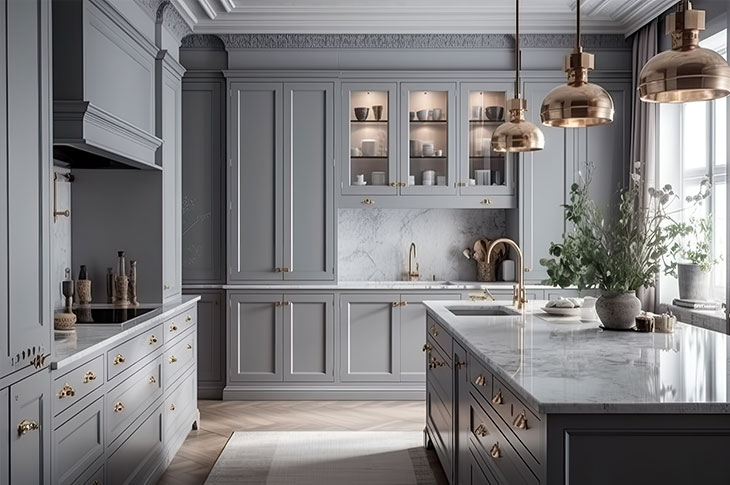 A kitchen remodel is one of the more popular methods to increase value in the property. However, it must be a remodel that reflects current kitchen design trends to be effective. Considering the amount spent on typical kitchen remodels, understanding the current design trends will help you make the best-informed decision.
There are some timeless aspects to any successful kitchen remodeling effort. From improving flow and functionality to adding much needed appliances and accessories, there are ways you can incorporate the most popular kitchen design trends into your next remodeling effort.
Cabinets and Countertops
Arguably the two most noticeable items in the kitchen are the cabinets and countertops. You can improve the appearance of both without having to spend a fortune to do so.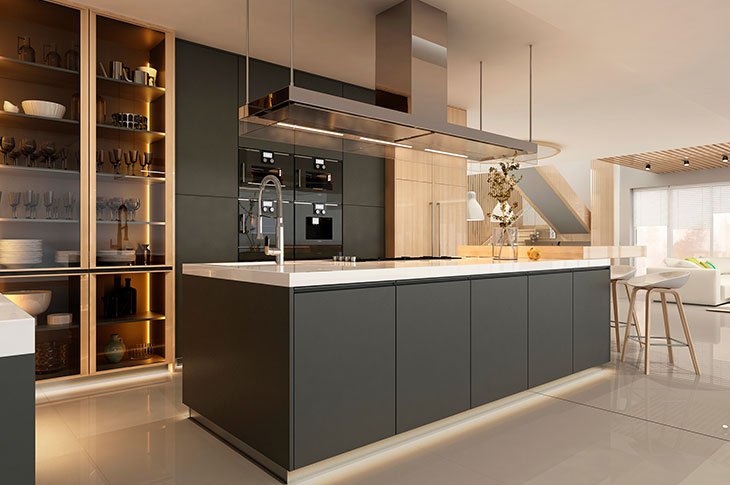 Adding color to cabinets is a trend that is coming back. You can choose a bold color that you love or keep things simple with a soft beige. Either way, you can make your cabinets appear modern or perhaps transitional, all by adding new paint.
Countertops are arguably the most sought-after remodel to help brighten up the kitchen. It's also the area where people tend to spend more compared to any other aspect of a kitchen remodel. That is because the material used can be expensive.
Currently, the top trends in countertop materials include engineered quartz which is quite hard and long-lasting. It's also a little less expensive compared to granite, although it may not be quite as durable. Butcher block or wooden slabs are also a rising trend in countertops that offer a modern farmhouse feel for a smaller investment.
Open the Space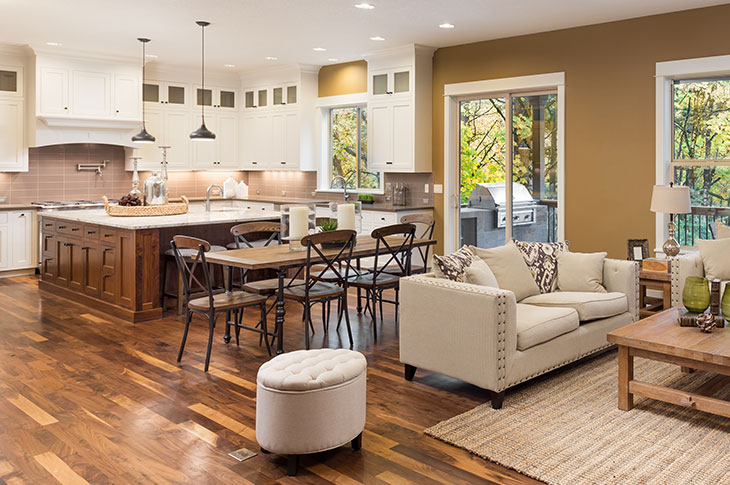 The adage that "less is more" applies to kitchen design trends as well. Look over your kitchen to determine where you can add more space. This may mean removing some items or making smaller the items that are present in the kitchen.
Opening the space has been at the forefront of kitchen design trends for decades and for good reason. The more open space, the more attractive and functional the kitchen. This means improved lighting, better socializing, and a more friendly environment. Plus, it is less expensive to remove some items to open the space compared to adding more. But if you want to add more.
Kitchen Islands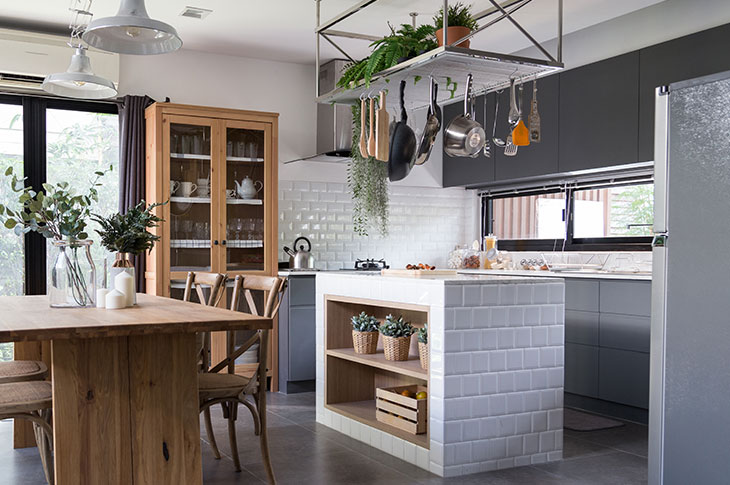 Until recently, islands were a downward trend in kitchen designs. But now they are on the upswing for several reasons. Kitchen islands provide some flexibility in the layout which includes adding electrical outlets, racks for towels, additional seats for visitors, spaces for dishwasher, microwave, and even a separate fridge, and more.
If you have opened the space considerably in your kitchen, consider adding an island to include the things you need that might otherwise be missing from the standard layout.
Tiled Backsplashes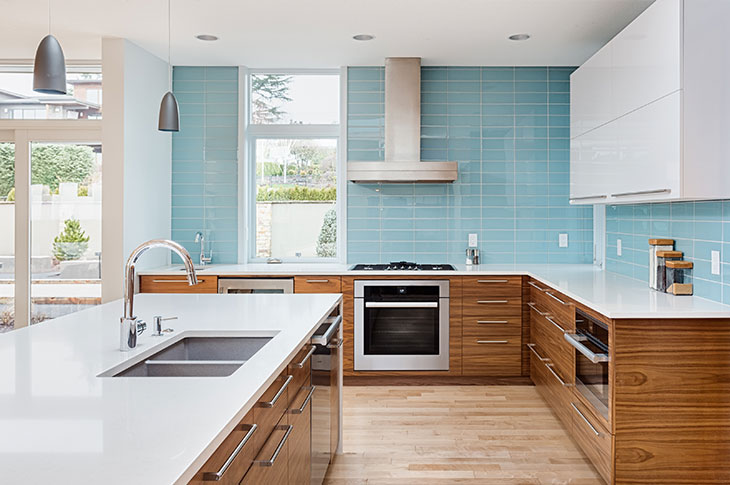 One interesting addition is the use of porcelain or ceramic tiles as backsplashes in the kitchen. Such features not only add a pleasing visual touch but are also quite practical for clean-up. You can add such backsplashes around the kitchen where food is prepared.
Some of the kitchen design trends of 2024 may seem like they have been around for a while. But what is old can be new again when you are remodeling your kitchen.
Contact Luxus Construction to get started. Please call 310-270-8596 for more information.