Earthquake Retrofitting in California
Earthquakes are rather commonplace in most areas throughout California. Smaller tremors may be felt fairly frequently, and those who have lived in the area for more than a few years may barely notice the ground moving under their feet anymore. While smaller tremors are common and may be fairly unnoticeable, large and powerful earthquakes can result in costly property damage and may impact human life as well. Earthquake retrofitting is one step that you can take to strengthen the structure of your home so that it is better equipped to withstand the power and force of an earthquake.

What Is Retrofitting?
Earthquake retrofitting is a process that essentially reinforces the strength of your home using the latest building and engineering techniques. Numerous advancements have been made in building practices in recent years, and these have helped today's most recently built homes to be better able to withstand the force of an earthquake so that homes are minimally damaged or not damaged at all. It may involve bolting the foundation, bracing the walls and taking other specific steps to improve the strength of the home from top to bottom. Homes in an earthquake may topple over, slide off the foundation or collapse and buckle depending on the structure of the home and the type of movement from the earthquake. Retrofitting minimizes the likelihood of property damage.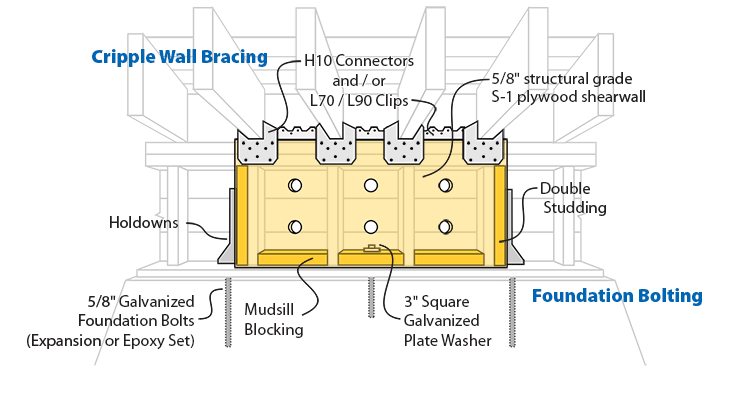 Does Your Home Need to be Retrofitted?
If your home has withstood the force of a few earthquakes with minimal damage, you may wonder if retrofitting would benefit you. Earthquake retrofitting can keep your home from being completely demolished in an earthquake. Even homes that have withstood earthquakes in the past may benefit from retrofitting. This is because previous earthquakes may have caused weaknesses in the structure that you may not be aware of. The best step to take is to contact the earthquake retrofitting company Luxus Construction an inspection and consultation. Through this effort, you can learn more about the benefits you may enjoy through retrofitting.
Forecasting California's Earthquakes — What Can We Expect in the Next 30 Years?
If your home is in an area that may be impacted by an earthquake, you need to learn more about earthquake retrofitting in California. When a home is severely damaged by an earthquake, it may cost tens or even hundreds of thousands of dollars to repair it. Those inside the home may be hurt or worse. Protecting your property and your family from the effects of an earthquake is important, and retrofitting is the best option available.
To request no-obligation project quote click here.
Contact Luxus Construction to get started. Please call 310-270-8596 for more information.
Images courtesy of earthquakesafety.com