It can be tough to map out the perfect budget right down to the last penny, but you have to estimate kitchen remodeling costs to get as close as possible. While you can't know the exact prices of everything, you can determine exactly what you need then get estimates from licensed contractors and vendors.
When planning, decide the items you'd like to change in the kitchen. The scope of work will help map out the changes. Will you be updating fixtures and appliances, or will you be changing the entire layout of the space? This will determine whether you are doing a minor remodeling change or a major remodel.
Minor Remodel
Even a minor remodel might involve a fairly large budget. If the layout isn't being changed, you can simply update fixtures and appliances. You'll need to decide on the finishes of the space like the type of appliances whether stainless steel, black or white. The choice is up to you, but each choice comes with a price tag. A five piece set of appliances are commonly needed.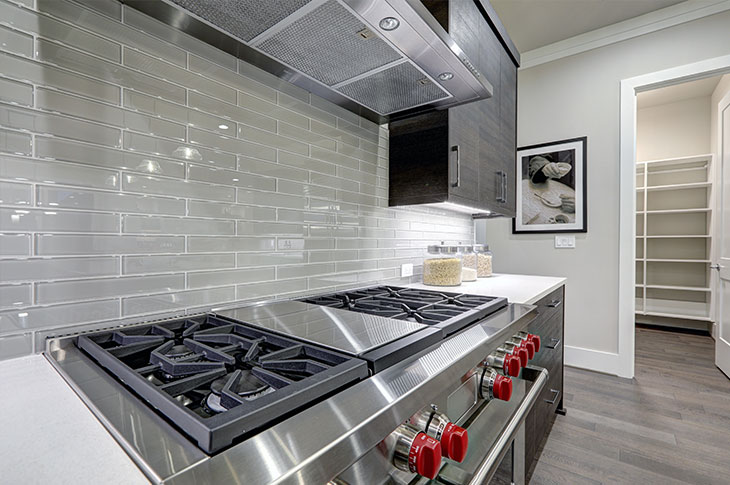 Oven
Microwave
Refrigerator
Ventilation Hood
Dishwasher
If you plan on replacing the cabinets, the price of the cabinets themselves as well as labor to install should be included in the budget. In some cases, cabinets can be painted or stained instead of replaced. You'll need new hardware like drawer pulls and cabinet knobs to update the look of them.
Major Remodel
In a major remodel, you'll need to budget for all the things in a minor remodel like appliances, new cabinets and cabinet hardware. Kitchen remodeling costs could also include plumbing contractors if you're changing the configuration of the kitchen. New flooring is a common remodel expense. With a major remodel, you'll be replacing almost all the current hardware as well as tile and wall coverings. If you're opening up the space by removing a wall, you'll need to include drywall and the labor involved in the demolition of the space before work begins.
You'll need to get estimates for all this work to be done from the walls to the flooring to the tile work. You might need different contractors for each section of the kitchen depending on their specialty.
Permits
Before work begins, you'll have to obtain permits for the work. A building permit is issued by the local building office in your city or town. It's vital that you find out the cost of the permit, so that you can add it to your budget. In some cases, a general contractor will actually obtain the permit, but you'll want to know all costs to be an informed client.
Kitchen remodeling costs might include design services or the help of architects if you want a professional's help to design your new kitchen.
Contact Luxus Construction to get started. Please call 310-270-8596 for more information.