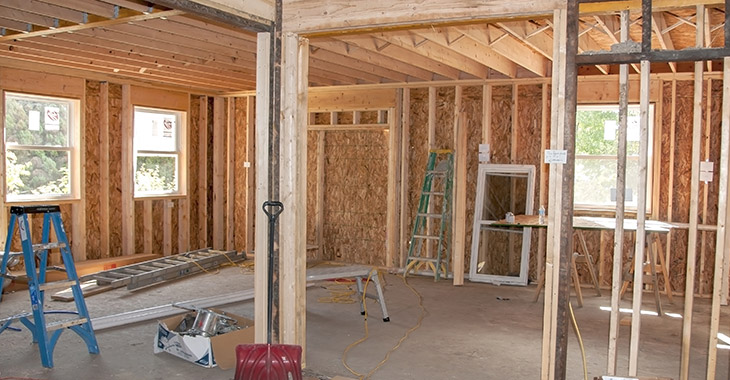 Remodeling a home is a major job which involves time, money and a certain level of emotional commitment. That's why it's so important to hire the best home improvement contractor available to carry out the work, to ensure that every detail is attended to and that the overall project is done per the agreed on schedule and budget.
Choosing The Best Home Improvement Contractor
Choosing the right contractor is of the utmost important in ensuring that a home remodel is done successfully. That's why it's so important to choose a highly regarded company like Luxus Construction to do the job. Luxus Construction is a company with years of experience in successfully remodeling homes, and it's a company that has the knowledge, experience and desire to make a homeowner's wishes comes true.
To a homeowner, a home remodel is more than just a construction job. A successful remodel should reflect the character and taste of the family that lives there, which is why it's so important to work with a company that understands not only the contracting work that must be done, but also the emotional foundation that underlies a major home remodel. Luxus Construction is proud to offer a wide range of quality services along with a real commitment to serving the client on every level.
Offering a Range of Options
Luxus Construction is a California licensed B contractor that offers a wide variety of services for its clients. The range of remodeling options available through Luxus Construction includes:
Repair of Fireplaces
Earthquake Retrofitting
Experience You Can Review
When it's time to review a contractor's experience, recommendations from former clients are very important, but it's also valuable to be able to review photos of finished remodels. This is why Luxus Construction makes its work portfolio available online to all potential clients. This company is known as the best home improvement contractor around and it stands by the quality of its work. Luxus Construction is proud to showcase samples of finished work for study and review. Potential clients can also review testimonials from former clients throughout California who have enjoyed the commitment to excellence we offer.
When it's time to get serious about improving the quality of your home, it's time to contact Luxus Construction.
Get a free estimate for your project. Contact Luxus Construction to get started. Please call 310-270-8596 for more information.