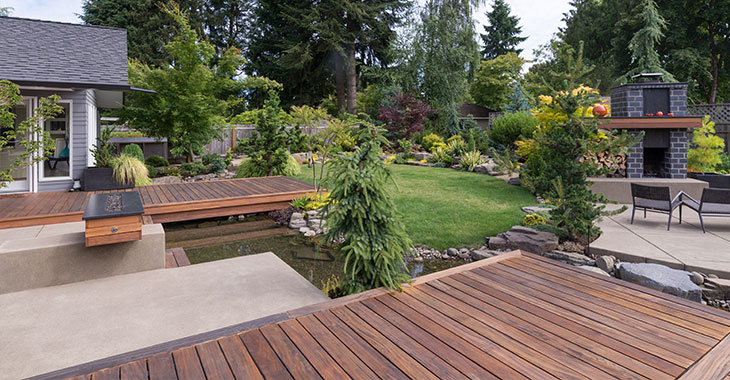 While landscaping deals with the natural or living elements of your property, such as the grass, bushes and trees, hardscaping is the creation and shaping of the non-living elements of your property, such as the porch, sidewalk, fence, patio, gazebo, and the like. Proper hardscape construction will create a beautiful setting for your property and may improve its overall value.
Some of the different types of hardscape construction include but are not limited to the following:
Brick, Concrete, or Flagstone Patios
Gravel or Stone Walkways
Metals Fences
Water Features: Such as fountains or pools
Wooden Arbors, Gazebos, or Pergolas
Hardscaping adds features to your property that add both aesthetic and practical value. Whether your focus is decoration, practical use, or both, hardscaping allows you to create unique, permanent features for your front or back yard.
Why Hardscape?
There are good reasons why you should employ hardscape construction for your property, starting with the practical aspect of installing hardened, permanent structures. A good patio or walkway lets you walk in your yard without damaging the grass. But there are other good reasons as well.
Drainage: If you have drainage issues on your property, hardscaping provides a solid solution. This means adding retaining walls, stone steps, and leveling slopes that can help improve drainage. Such improvements translate to less erosion and may even prevent flooding issues in your yard.
Remove Standing Water: Placing stones in your yard will absorb heat which dries out the surrounding soil. The result is a lesser chance of having standing water which means less algae and mildew will be present.
Security: Installing new fences and gates offers greater security along with better privacy. You can define your property line with a new fence.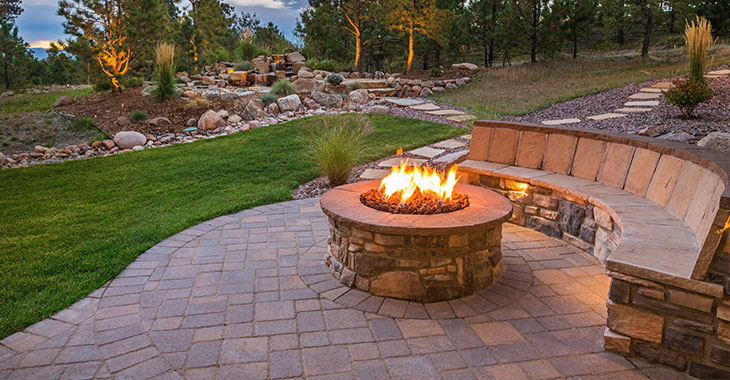 How to Get Started?
If you are considering hardscape construction for your property, the first step is to record what you want to accomplish. Remember that proper hardscape is a blend of both non-organic and organic material to create an aesthetically pleasing, yet practical feature.
Adding a new brick patio for example gives you a proper place to sit outdoors, prepare meals, and converse with friends and family. But it also compliments your landscaping efforts by offering a solid line between the grass, bushes, and trees and your hardscape features.
The next step is finding the best, most reputable hardscape contractor in your area. Invite them over for a free estimate of what you want to accomplish. Keep in mind that what they produce will last for a very long time, so be sure that you know what you want. Plus, be sure that what is put in does not create additional issues for your property.
Proper hardscape construction starts with what you want for your property. Do you see yourself grilling on the barbeque? Perhaps you enjoy sunbathing on the patio, conversing with friends and family, or swimming in your pool. If so, then there are hardscape construction solutions for you to use which adds value to your property and will last for a long time with minimal maintenance.
Contact Luxus Construction to get started. Please call 310-270-8596 for more information.