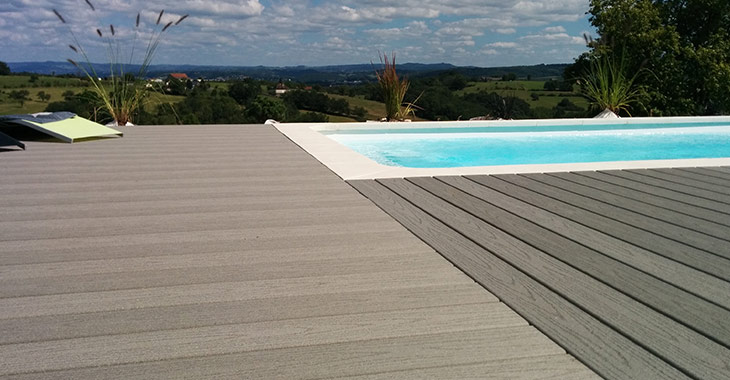 While many are familiar with traditional wood decking, composite decking offers considerable benefits. There are several reasons why you should consider this form of decking for your home. What follows are just some of the top benefits of composite decking.
What is Composite Decking?
This is a board that is made from either a blend of organic and plastics or may be 100% polymer. Such boards are either partially or fully encapsulated. The main difference between composite and traditional wood boards is the added layer of protection.
The means solid benefits for using composite decking, especially if the area will be exposed to sunlight or the elements. However, even in an indoor environment, there are considerable advantages to using composite decking materials.
Less Maintenance
Perhaps the reason that so many choose composite decking is that it takes less work to maintain its appearance. When you consider that traditional wood decks need extensive cleaning on average every two years and replacement every 12 to 13 years, composite decks are a far better choice. Only spot treatment is needed. Plus, it takes far more time before having to replace composite decking.
Protection
Because of the layer of polymer and other materials, mold and mildew simply cannot grow on the surface. Add to this deck boards that will not split, warp, or crack like traditional wood and you can see the real advantages.
UV Protection
One of the most destructive forces for wood that is outside is exposure to ultraviolet or UV rays. The UV rays will damage and destroy materials over time. The result is a deck that starts to fade quickly. With traditional wood being most susceptible to UV rays as it will crack and start to fall apart.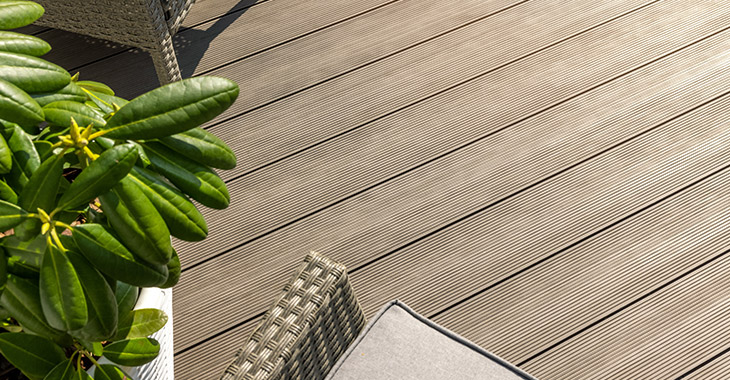 Composite decking however has full UV protection. This means that exposure to sunlight will not cause the material to fade or look old.
Cost Effective
Composite decking not only has a competitive purchase price but is considerably less expensive over the long-term. This means that ten or fifteen years from now when replacing a traditional deck, your composite decking will keep on going and all with less maintenance. Not only will it maintain its integrity for longer periods, it will still look like new for years to come.
All the Beauty with None of the Fuss
Composite decks have the beautiful appearance of traditional wood and none of the drawbacks. Thanks to advancements in material technology, composite decking does not have that fake or artificial appearance compared to older versions of composite materials.
This means you can have your beautiful, all-natural appearing deck with less maintenance and far greater durability. For those who have been searching for the right material to build their deck, composite decking offers the answer.
The top benefits of composite decking should be considered before you install a new deck or flooring to your home. Luxus Construction offers additional assistance if you are looking to add decking to your home. Call today and find out more about the top benefits that composite decking provides.