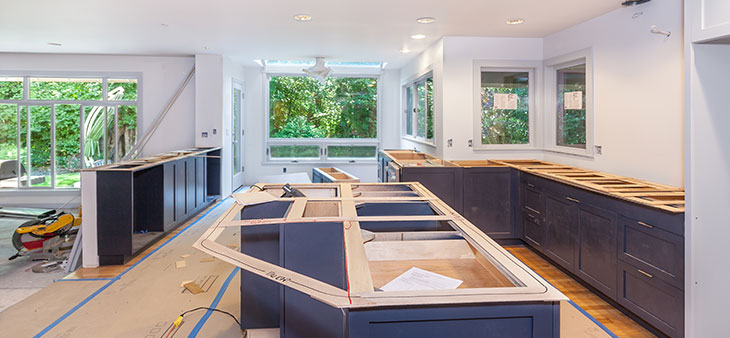 If you live in Pacific Palisades, CA and are looking to renovate your residence, then you'll need the best remodeler Pacific Palisades has to offer. It's understandable that you do not want strangers in your home, but there are ways to find the right contractor who has an outstanding reputation and can perform the task all for the right price.
Many people start by getting recommendations from friends and family. While this is a great way to begin a list of potential contractors, it is only a starting point. You'll need to do a little more research to find the one that works best for your needs.
Licensed & Insured
The contractor you hire should be properly licensed to work in the Pacific Palisades area. This means that they will need a current license to operate their business. If they have no license, then you should remove them from your consideration.
The same is true for being insured. Accidents can happen even with the best contractors. If they do no have insurance and an accident they cause damages your property, you can be stuck with the bill. So, be sure they are insured for your protection.
Strong Reputation
The reputation of the best remodeler Pacific Palisades offers starts with the customer reviews. While even the best in the business may have a few negative reviews, you are looking for patterns in behavior that suggest how they treat their customers. A contractor who is late, does not do a good job, or charges hidden, or surprise fees is one to avoid.
Free Estimate
Once you have narrowed the list down to a few contractors, the next step is to call them and ask if they can provide a free estimate for the work that you want them to do. This will most likely mean they come by your home, look over the area that needs renovation, and provide an estimate which covers the total value of the services provided.
It's possible that a contractor may charge hourly rates instead of a free estimate, but you will need to know a figure that you can budget in which there are no surprises.
Best Price
Remember, you are not looking for the cheapest remodeler, you are looking for the best who offers the lowest price for their services. Once you get a few free estimates, you can choose the one that best fits your budget. Keep in mind that you are not obligated to choose the lowest price, but you should go over each offer and see what is provides before making your final choice. After all, the work being done should last for a long time, so be sure you make the right choice.
If you are looking for the best remodeler Pacific Palisades has to offer, it all begins by doing the research necessary to find the one who enjoys the best reputation while performing the work at the lowest price. It may take a little time but finding the right one will save you money in getting what you want all while bringing peace of mind as well.
Contact Luxus Construction to get started. Please call 310-270-8596 for more information.