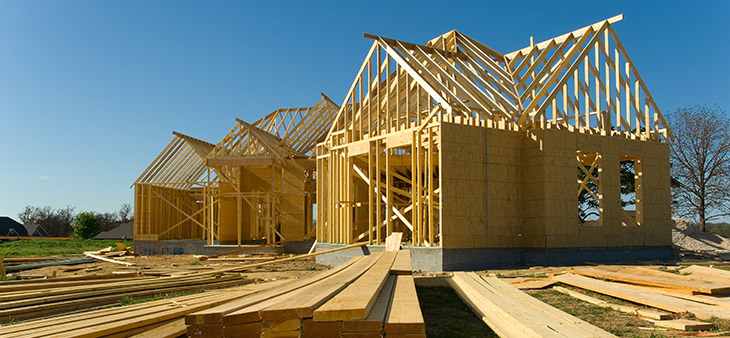 The purchase of existing homes in the Southern California area has rebounded nicely from the housing crisis of 2008. In fact, the supply of homes currently available has shrunk to the point where new home construction has started to boom. Your new home builder Beverly Hills buyers are considering is now offering new selections to help ease the strain on the tight real estate market in Los Angeles.
There are reasons why new, custom home building is now a trend in the Beverly Hills area as selections of existing homes are at the point where getting what a buyer wants is becoming harder to find. So, more people are turning to purchasing land and even removing existing homes and replacing them with custom designed.
Why Purchase a Custom-Built Home?
The benefits are considerable for those who are looking for the right home, especially if they have families or specific needs that existing homes cannot fulfill.
Competitive Pricing: It may be hard to believe, but a custom-built new home is priced comparatively to existing ones on the marketplace. Some of the major factors that go into the pricing of the home starts with the location which means that depending on the condition of the property, building your dream home is comparable with finding an existing one in the current market.
Higher Resale Value: Custom homes hold their value and create higher resale opportunities depending in part on how you customize the design. For those who put in the basics of creating ample interior space and using high-quality, long-lasting materials such as granite countertops or tile flooring, your home may rise considerably in value even over a relatively short period.
Customize to Your Liking: You can match your wants and needs to the home and have them put into the plans. That is something which remodeling an existing home may not be able to accomplish, especially for the same price. This means that the rooms conform to your needs which means no compromising on your sense of style, taste, and desires.
Of course, your new custom home will need fewer repairs and less maintenance compared to older, existing homes and once constructed, it is ready to move in. In addition, the new home builder Beverly Hills residents trust ensures that the structure complies with all current safety regulations and building codes. This means including improved fire retardants and smoke detectors that are hard-wired. The latest technology helps your custom home become more energy-efficient which saves you money.
Choose the Right Builder
To make your dreams of a custom home come true, you'll need a licensed, experienced, contractor who has designed and built custom homes before. This means that they handle the entire process from getting the building permits to the last inspection before you move into your custom home. This means that you'll need a License B general contractor that can design, find the services needed, and ensure that you home features what you need that is high-quality, easy to maintain, and affordable.
Don't settle for less, make sure that the new home builder Beverly Hills residents trust is the one who is creating your dream home all for the right price.
Contact Luxus Construction to get started. Please call 310-270-8596 for more information.