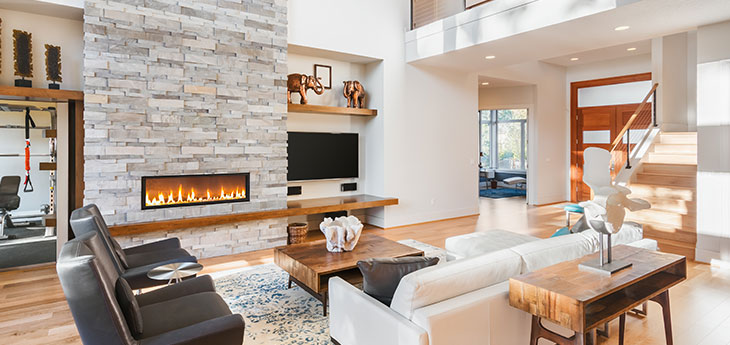 The process of remodeling a house is often touted as "easy to do if you put your mind to it" – this notion cannot be any farther from the truth than it already is. Remodeling or renovating a home is a task that requires the utmost professionalism. Whether it is something as relatively simple as updating an existing bathroom or something as extensive as remodeling the interior décor of a house, the process requires professionals.
Especially if you want to get the best results without having to spend a lot of money correcting the errors that you and a handyman might cause in a bid to cut down on costs!
The professionalism and quality of work that your contractor is able to offer your renovation project is the difference between an outstanding remodeling and a shambolic attempt with remodeling tools. This is why you a national renovation contractor – and not just any national renovation contractor, but one with years of experience and a plethora of satisfied clients.
But finding the perfect national renovation contractor can be difficult and even more difficult and often overlooked is the factors that you must consider when budgeting for a renovation project.
So let us help you out with three qualities to look out for when seeking the perfect national renovation contractor as well as two major factors to consider when budgeting for your renovation project.
Finding the perfect National Renovation Contractor
Here are 3 things the perfect national contractor must have:
License: The perfect national contractor must have a license, without which you should not hire them to remodel your home. Proper licensing means that they meet all the legal requirements and follow the rules and regulations set out by the state and local authorities.
Insurance: Just because a contractor is a professional, doesn't mean they are beyond making mistakes that could cause damage to your property. When your national renovation contractor has insurance, this damage can be replaced without costing you a dime.
Reputation: And a good one! If the national renovation contractor you want to hire has no portfolio of the jobs they have executed successfully as well as customer reviews that speak of them in a good light, then they are not the best for you.
Now, that you know, let us help you budget your next renovation project. Here are two major factors to consider when budgeting for your renovation project.
Project Complexity
Before budgeting for a home renovation or remodel, consider complexity and size of your project first. The cost of expanding your porch may be higher or lower than the cost of having a wine cellar in your loft – whether it would be higher or lower depends on the project complexity.
Miscellaneous Expenses
When budgeting for a renovation, be sure to add miscellaneous costs to any quote your prospective contractors submit. Why go through the hassle of raising extra cash when miscellaneous expenses arise you can plan ahead by budgeting for those miscellaneous expenses.
If you are looking to embark on a renovation project without having to suffer the hassle of switching from one national renovation contractor to another, then you should choose Luxus Construction.
Luxus Construction is a Licensed B General Contractor and this means that we are authorized to demolish and reconstruct buildings that are up to five stories high. Not to mention that our reputation as one of the most professional yet cost-effective national renovation contractors precede us. Luxus Construction is uniquely positioned to execute all construction, addition and remodeling projects without drilling a hole in your pocket.
In a competitive market where contractors seek to maximize profit by exploiting their client's ignorance, we pride ourselves in our ability to generate profit while providing high-quality transparent services to our esteemed clients.
At Luxus Construction, we believe that the more informed you are, the better decisions you would make. So here are some reasons you should choose Luxus Constructions as your national renovation contractor.
In the last couple of years, Luxus Constructions has completed an array of renovation ideas for a plethora of clients in and around the US. What this means is that we are experienced enough to make your dream home a reality!
Thanks to our company policy, work ethic and advanced project management methods, Luxus Constructions is guaranteed to deliver a faster, hassle-free and cost-effective service to homeowners looking for the perfect renovation contractor.
Luxus Constructions is the nation's leading national renovation contractor.
We understand that your home is precious to you and you want nothing short of the best workers. This is why Luxus Constructions has through a strict vetting process identified and assembled a team of the most experienced renovators in the industry.
We look forward to working with you on your next project.
Contact Luxus Construction to get started. Please call 310-270-8596 for more information.