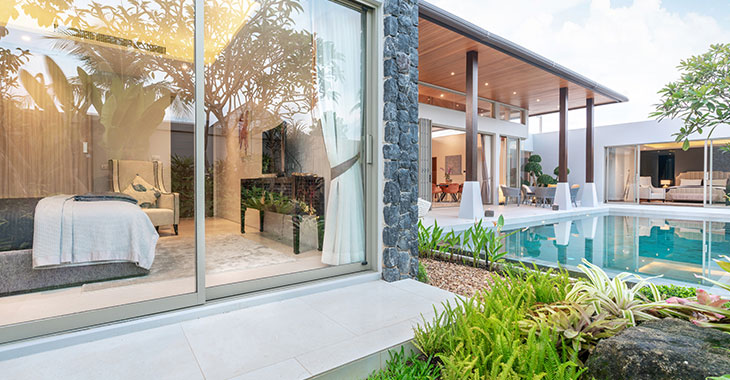 Why settle for buying the dream house that was built for someone else when you can design your own sanctuary from the bottom up? There's no need for a degree in architecture or years of experience as a contractor when you can hire a skilled luxury home builder Los Angeles to make your dream a reality. Not sure how a luxury home differs from standard new construction? Discover the differences, get some tips on what to include, and learn how to pick your builder.
The Benefits Of A Luxury Home
Not sure what makes a luxury home so different from a standard design? For most new construction projects, the future homeowner simply chooses from the various pre-made floor plans available and makes a few small adjustments. A luxury home is designed from scratch to accommodate your desires and needs, resulting in a home you can stay in for decades without stuck. luxury homes fit your budget exactly and allow you to specify materials that are environmentally friendly or have connections to warm memories from childhood.
What To Include In Your Home
Of course, homeowners who are used to just picking a plan from a selection may not know exactly what to include or exclude from a luxury home plan. Depending on your particular needs and wants, consider features like:
Extra guest rooms for hosting visiting friends and family members
Office space for your home business or future business
Accessibility improvements like ramps, lifts, and lowered surfaces
An expanded kitchen if you love to cook from scratch
How To Choose A Luxury Home Builder Los Angeles
Now that you know why you need a luxury home design, it's time to find the perfect luxury home builder Los Angeles. Stick with us here at Luxus Construction to make sure your every idea is respected and included in the final plan. We'll work with your entire family to get everyone's input on how the home should look and work, then we'll put our years of design experience behind the project to meet your goals. Not only do we offer design and build services for homeowners looking for new construction, we can also offer similar help with remodeling efforts as well. There's no need to leave your current home behind just to get the benefits of a luxury home because we can transform the existing structure.
Contact Luxus Construction to get started. Please call 310-270-8596 for more information.