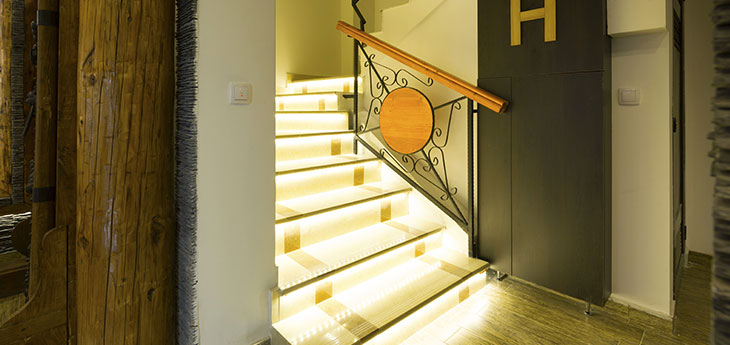 5 awesome Lightstrip ideas that make your home more colorful
For some people, the aesthetic appeal that lightstrips offer is one that is yet to hit home; for some others, that very appeal makes it a must-have.
Smart lightstrips can easily rebrand the feel and outlook of your home. With each color change, comes a new feel and the best part is you can install these color-changing strips just about any part of your home.
With a plethora of lighting colors and options, you could create almost any feel – set up your home for a romantic dinner with that special someone or host a colorful holiday party with smart lightstrips that change colors between green and red, timed to the music you are bumping to at the party. The opportunities are endless and you only have to get creative!
One of the best and most popular lightstrip brands is the Phillip Hue Lightstrip – 2nd Generation. This powerful lightstrip is sure to help you add some panache to your interior décor.
In this blog post we would show you 5 awesome lightstrip ideas that are sure to make your home more colorful.
Kitchen Cabinets
To get maximum efficiency when using a lightstrip, the strip should be installed such that only the lights show without leaving the strip itself visible. Kitchen cabinets are perfect as they can hide the strip yet give off enough lighting from beneath cabinets to provide a dramatic upgrade to your kitchen.
Want to get this done by a professional? Contact a Licensed C10 Electrical Contractor to get it done for you – Luxus Constructions is the best place to start – and the best part is you can choose from an array of color options.
Home Theater
A home theater is an attraction in itself – but a home theater laden with smart lightstrips is sure to revolutionize your home's theater experience.
Connecting smart lightstrips to the media systems in your home, whether it's your TV or home theater can be pretty cool. If you want a better, seemingly upgraded outlook for your home appliances, then you should try out the lightstrip technology.
Staircases
Lighting up your staircase with lightstrips is more than just a style addition to your home, it would also work for safety purposes.
Give your staircase the airplane exit look by lining it with to smart lightstrips!
With well-lined lightstrips, your staircase looks really cool and nobody gets to trip when heading down the stairs.
Bedroom
What better place to try out some mood lighting than the bedroom!
Installing smart lightstrips gives your bedroom a futuristic style plus you can always set a timer and have your smart lightstrip wake you up every morning. As stated earlier, not only would you enhance the aesthetic appeal of your bedroom but you get some great functionality added to your bedroom – especially with the Phillip Hue.
The Hue smartphone app lets you set your lightstrip so it turns when your alarm goes off – how cool is that!
TV and Shelves
Adding lightstrips underneath the furniture such as behind the TV and shelves bring illumination to the lower often neglected corners of a room. Not to mention that lighting these spots can give your room an instantly cleaner and bigger outlook.
Installing smart lightstrips in your home can make a huge décor impact while providing smart home automation that makes you feel better about coming home – the downside, however, is you might never want to leave home!
If you're interested in giving your home the most amazing upgrade, then you need lightstrips installation service.
Contact Luxus Construction to get started. Please call 310-270-8596 for more information.