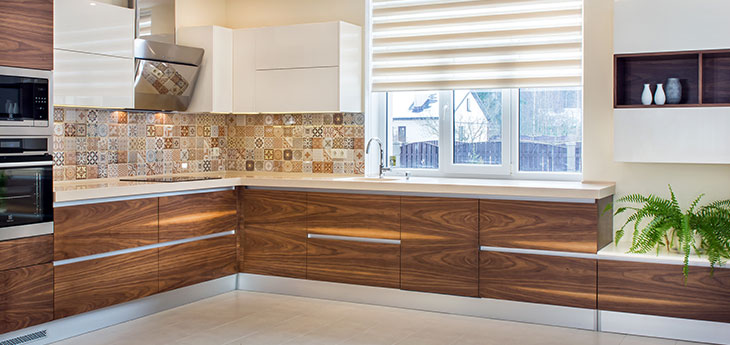 If you are looking to change things up in the kitchen, it's important to understand that what you want should be appealing, practical, and useful today and tomorrow. Here are some excellent kitchen ideas that will provide new life to this most important room in your home.
Clean It Up
Truth be told, the first consideration for any kitchen remodeling is to clean up the room itself. Over time, the kitchen can collect quite a bit of dust, dirt, and grease, so you should think about getting it properly cleaned both before and after you do your renovation. Plus, you may find that a professional cleaning combined with removing some unneeded items may be the improvement that you always wanted.
Make Some Space
What most people want in their kitchen is the space to get what they want accomplished. So, the first step is to identify areas in the kitchen that can go or be reduced in size. The good news is that you can save space in simple ways, such as hanging up your pots and pans, reducing unnecessary cabinet space, and maximizing your use of countertops. You may be surprised just how much you can get accomplished without spending much money just by making the most of the space you have in the kitchen.
Kitchen Island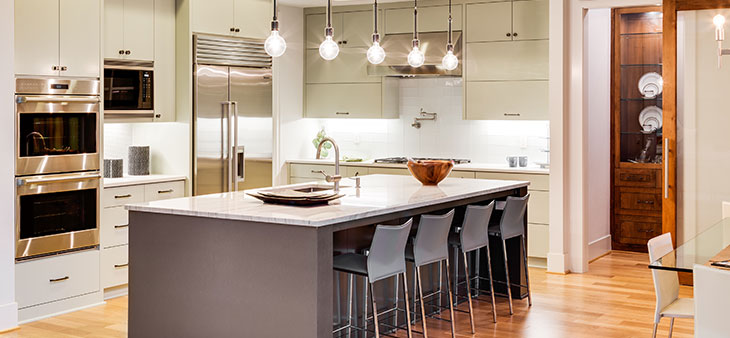 The kitchen island is one of the more popular trends because it makes use of the space in the middle of the floor that otherwise is wasted. However, before you start spending big money to install an island, be sure that your kitchen has plenty of room for it. Just because it looks good on your favorite cooking shows does not necessarily mean it will work in your kitchen.
Create a Theme
You may notice that kitchens that are decorated with a singular theme are quite appealing. Think about the theme that you want to convey in your kitchen and find the appropriate paint and wallpaper that makes it come to life. The good news is that changing up the theme is usually not that expensive. For example, you can go with a sleek, modern theme that uses stainless steel appliances and single colors or you can choose whatever theme suits your décor.
Granite Countertops

Another popular kitchen design item, granite is easy to clean, cut and impact resistant, and will last for a long time. However, it's also quite heavy and expensive, so you might want to look at other materials first to see if they are more suited for your kitchen and your budget. However, it must be said that granite is not only highly durable, but may increase the value of your home in the eyes of potential buyers who see the advantages that it has to offer.
There are kitchen design ideas that you can use which will transform the room and make it into your own. Plus, there are many ideas that do not require a full renovation and can be done for a fraction of the cost if you know where to look.
Contact Luxus Construction to get started. Please call 310-270-8596 for more information.