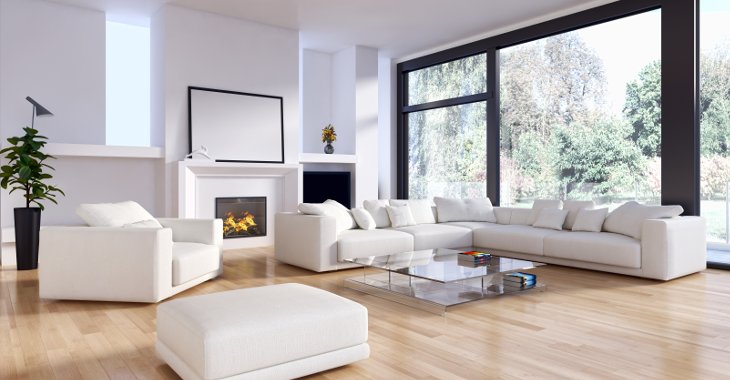 There are many different ways that homeowners may make improvements to increase home value without having to spend an exorbitant amount of money. The cost of projects varies depending on where you purchase materials and if you hire outside help. The degree of home value realized from completed projects also varies from one U.S. location to the next.
A Cookin' Kitchen
Considered by many families to be the heart of the home, kitchens are often the first rooms that many potential home buyers choose to tour. However, facelift improvements to increase home value may only cost a few hundred dollars while completely transforming the space. Basic upgrades involve replacing faucet sets and cabinet hardware. Exchange light fixtures with more modern, energy conserving alternatives. If willing to spend a little more time and money, reface cabinet doors and drawers. The same technique can be used on kitchen appliances.
Beautify the Bathroom
Similar to what you did in the kitchen, simply update fixtures and hardware. Get a new toilet seat, consider upgrading the vanity or install a pedestal sink. Modernizing the floor is as easy as applying vinyl tiles or a sheet of vinyl linoleum over an existing floor. Re-grout the area around the tub and shower. Replace any damaged tiles. Perhaps get an entirely new look by spending a little more and installing a one-piece tub surround.
Never Too Much Storage
Regardless of the age of your home, more storage is always appealing. Consider installing closet organization systems in bedroom, pantry or entryway closet spaces. Unused rooms or basements might also provide the ideal location for building or purchasing wardrobe type closets, shelving or creating other types of storage areas.
Mechanical Upkeep
Depending on the age or the length of time that you have lived in your home, having the electrical and plumbing structures evaluated before a major problem occurs only takes a few hours of time. Being able to provide proof of the inspection and completion of any repairs that required attention is one sure way to increase your home value should you decide to sell.
Carpet or Wood
While many current trends lean toward wood flooring, families looking to purchase homes may prefer carpeting. If existing wall-to-wall carpet is in decent shape, consider steam or professionally cleaning the areas before hosting an open house. If there are some signs of wear, camouflage the sites using areas rugs. Either way, the investment will not break the bank. Unless you are remaining in the home, resist the urge to buy new carpet. Colors, textures and flooring in general are matters of personal taste.
Contact Luxus Construction to get started. Please call 310-270-8596 for more information.