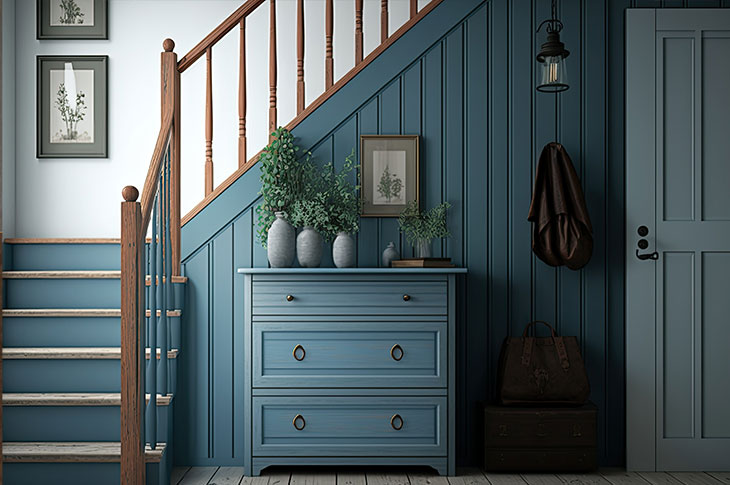 Although many people associate interior wood paneling with the bygone era of the 1950s through the 1970s, the type of paneling used today has come back into vogue. Gone are the days when such paneling looked fake or artificial. Today's interior wood paneling has modern attributes that include, but are not limited to the following:
Premium Backing: Often using plywood and lower-grade hardwood.
Hardwood Veneers
Variable Sizes
Metal Fasteners Used for Suspension
The wood used is from sustainable sources, so there is an environmental factor that is involved. However, the revival of interior wood panel is based on several factors.
Types of Wood
You can choose standard wood or plywood for your paneling. It's generally best to find pieces that have the tongue and groove or shiplap boards for a better fit. Plywood may not be as attractive, but it is cheaper compared to most hardwood available.
Reclaimed: The advantage of reclaimed wood is that you are recycling old wood instead of using newly cut wood. Plus, there are characteristics and qualities to reclaimed wood that simply cannot be matched by newer versions.
The downside is that you will need to salvage the boards, clean them of insects and mold, and have them kiln-dried so they do not warp. You may find that the expense in cleaning up reclaimed wood is far more than expected.
Fiberboard: If you plan on painting the paneling, then fiberboard is an excellent option. You can go with milled sheets of MDF that are inexpensive, easy to install, and quite stable under temperature changes. The downside is that they have no protection from water or moisture until they are painted.
Advances in Materials & Technology
The hardwood veneers used in today's wood paneling are not actually solid wood panels, but they are far more advanced and realistic compared to the older versions. As far as solid wood panels go, you will be lucky to find any at reasonable prices.
Today, veneers are thicker and more substantial. Plus, they include some interesting hardwoods such as birch, maple, and oak along with more exotic choices such as mahogany, teak, wenge, and zebrawood.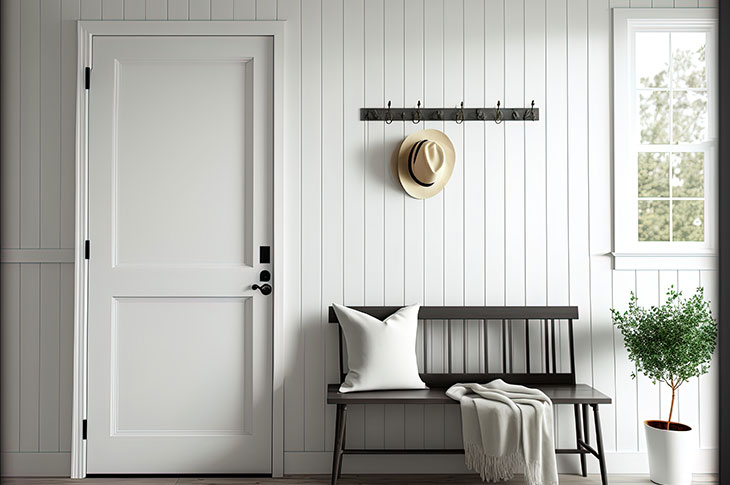 In addition, there have been advances in how the edges are created, the sizing for custom builds, and the mounting system which makes them more solid and durable compared to wood panels of decades ago.
Custom Sizing
Another aspect that was not well received among the older wood panels was their standard 4' x 8' size. Such sizes give more of a paneled appearance rather than real wood. Despite the introduction of wooden grooves, the larger sizes have their drawbacks.
Today, you can choose wood panels of different sizes to get a more uniform appearance. This means that you can choose from sizes such as 2' x 4' and put them together. Another technique is to position the panels using a horizontal flow rather than a vertical one. This provides the appearance of more space.
Price
Depending on the type of wood paneling you choose, you may pay as little as $12 for sheet of up to 32' for the old-fashioned type. However, the higher quality version is considerably more expensive. You may find yourself selecting a mid-quality version for the best of both worlds in interior wood paneling.
Contact Luxus Construction to get started. Please call 310-270-8596 for more information.