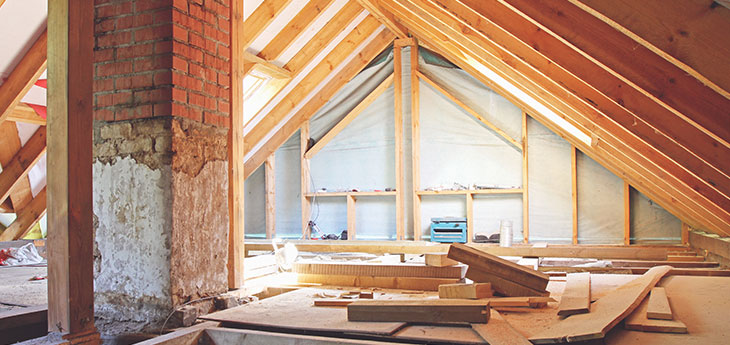 Homeowners often find themselves trapped between going all out to purchase a new home and choosing to save money by renovating their present home. This decision to renovate or even purchase a new home arises due to a plethora of reasons. Some of which is, that as a homeowner, chances are that:
You have a bathroom that is too crowded for you, or
Perhaps your kitchen is quite hectic to work in, or
Maybe you just think you should add that extra room for your growing family.
If you have any of these issues with your home, the wise and cost-effective solution would be to renovate your home, not to purchase a new one – especially when you live in California. For homeowners in and around California, Luxus Construction offers our esteemed clients the best home renovation services in California!
Why go through the hassle and expense of buying a new home and then moving to the new house, when you can simple renovate your home and get the best of both worlds. With home renovation services, a homeowner gets to retain aspects of their home that they cherish and have a history with, as well as infuse new elements into their home.
The market for home renovation services in California continues to expand as the hassle of buying a house in California continues to get more difficult year after year. This, by extension, is causing many homeowners to choose to renovate or expand their homes to suit their new needs over going through all that new home hassle – and this trend is with good reason.
Home renovation services
Even the new home may not have everything just the way you want it, and then you would need home renovation services to shape it into your dream home. Why not beat the hassle and hire the best home renovation service in California and let Luxus Constructions redesign your current home exactly how you want your dream home!
On the other hand, if you are one of the very few homeowners in California looking to sell their property, you also need a home renovation. A simple renovation or the lack thereof could be the difference between a prospective buyer inquiring about your "For Sale" sign or driving past the house. Not to mention that you can significantly increase your home's selling price with a renovation.
Whatever you need when it comes to home renovation services in California, our team at Luxus Constructions is uniquely positioned to make the entire process as hassle-free and affordable as it is enjoyable.
Why you should choose us
If you are looking for a high-quality cost-effective home renovation service in California then you might want to know why Luxus Constructions is the perfect one-stop shop when you think "Home Renovation Service California".
Here are 5 reasons we are the best home renovation service company in California:
In the last couple of years, Luxus Constructions has completed an array of renovation ideas for a plethora of clients in and around California. What this means is we are experienced enough to make your dream home a reality!
Thanks to our company policy, work ethic and advanced project management methods, Luxus Constructions is guaranteed to deliver a faster, hassle-free and cost-effective service to homeowners seeking home renovation services in California.
Luxus Constructions is California's leading home renovation service provider.
We understand that your home is precious to you and you want nothing short of the best workers. This is why Luxus Constructions has through a strict vetting process identified and assembled a team of the most experienced renovators in the industry.
We look forward to working with you on your next project.
Contact Luxus Construction to get started. Please call 310-270-8596 for more information.