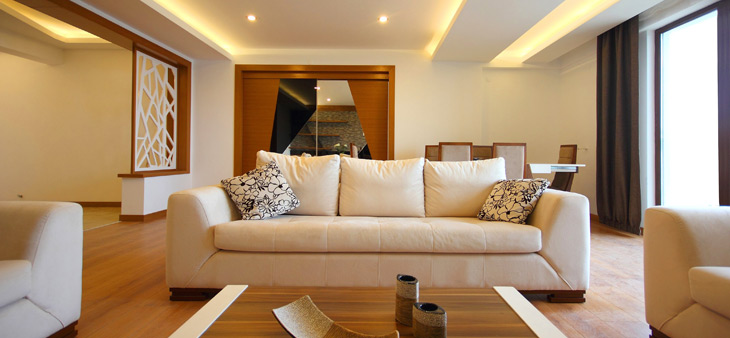 Hire a Knowledgeable Construction and Design Company
Spring is the perfect time to have home renovation services completed to upgrade a building or make repairs. For Los Angeles homeowners, Luxus Construction & Design Inc. in nearby Beverly Hills, Calif., is a great place to call to hire knowledgeable licensed general contractors. Our contractors believe in making sure the tiniest details are repaired along with major problems to ensure a home or room looks beautiful after home renovation services are completed on time by using the best materials. We use fine craftsmanship to make an assortment of repairs to a home to make it more livable or help owners sell properties in a difficult real estate market.
We Provide a Variety of Remodeling Repairs
While other licensed general contractors may not want to accept a small job such as replacing defective or old-fashioned lighting fixtures, at Luxus Construction & Design, we are ready to perform any type of home renovation services necessary, including:
Room additions – bathroom, kitchens and other spaces
Remodeling – replacing plumbing fixtures and cabinets
Earthquake retrofitting – helps to protect property and people
Installing solar panels – reduces pollution and utility bills
Replacing wiring – helps to prevent outages and electrical fires.
Roof replacement – fixing roofing shingles and underlying layers
Replacing floors – laying wood, laminate or stone materials
Upgrading windows – replacing windows with energy efficient models
Repairing fireplaces – chimney cleaning and repair
Adding exterior features – hot tubs, spa units, wooden decks
Our Company is established in the Local Area
Hiring a licensed general contractor with an established reputation in the area rather than hiring a fly-by-night team of workers is essential. At Luxus Construction & Design, we know the local guidelines necessary to get remodeling or building permits as quickly as possible to avoid delays. Before submitting our plans for home renovation services to local government authorities, we can help our clients design and plan a project carefully to have a project completed on time. In addition to planning the remodeling project, we prepare for surprises such as finding out that a home has mold inside walls or bad wiring that also requires replacement.
We Have a Portfolio for Perspective Clients to View
Because we are a full-service licensed general contractor, clients can count on us to provide multiple home renovation services without outsourcing the work to unscrupulous construction and remodeling teams. Our company has insurance and bonding for every team member to protect homeowners from lawsuits due to injuries. As an award winning licensed general contractor located in California with a strong portfolio of previous projects that perspective customers can view, homeowners in Los Angeles can request estimates from Luxus Construction & Design before signing a contract.
Contact Luxus Construction to get started. Please call 310-270-8596 for more information.