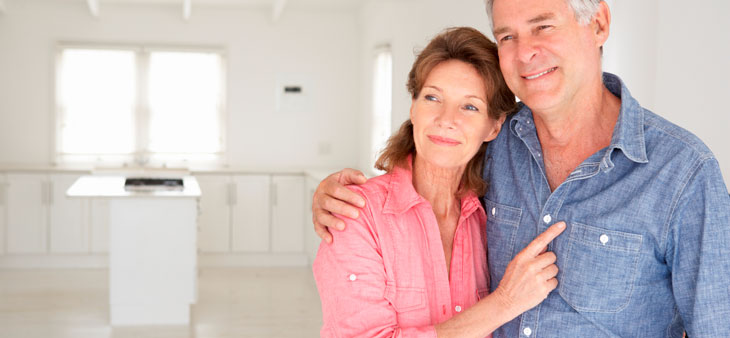 When it comes to home remodeling or renovation, some say to expect the best but prepare for the worst. In Luxus Construction we believe you can insure your home remodeling process will run as smoothly as possible by following three simple steps.
Decide where you will live during the remodeling. Depending on the scope of work, you might consider moving out for at least part of the project. Luxus Construction will help you plan and coordinate this. For example, it's usually easier to remain in your space without a kitchen than without a bathroom – especially if you only have one. During a complete bathroom remodeling, you will be without working plumbing fixtures for at least two weeks. Although it could take less time, plan for a full few weeks and prepare for unexpected challenges. Many our clients plan a vacation during the rough stages of construction: demolition, plumbing, tiling, etc.
Plan where you will keep your furniture before your space turns into a construction site. A lot of dust and debris can get kicked up during a home remodeling. If this is a major concern, you may want to consider moving out and storing your furniture until your home remodeling or renovation is completed. Crews also work quicker and more easily in an empty space. If your stuff must stay, don't worry. Luxus Construction will take special care in moving and covering your furniture.
Double check that you have ordered every single item you will need to complete your project. This includes the items installed at the very end of a project – door handles, light fixtures, hardware and accessories. The number one thing that can stall a project and delay its completion is a hold-up with materials. Often clients order their big items up front – cabinets, tile, etc. – but delay in ordering the rest because they figure they have plenty of time. Not so. Lead times on those last few items can hold up the entire project. If an item is missing or does not fit, the crew must wait until the product arrives to continue. For this reason, we recommend clients select and order everything well before the home remodeling is scheduled to begin. We promise to provide you with all the advice, assistance and service you will need to make the best selection for your home remodeling. All you will need to do is place the order.
If you follow these steps you will be able to relax once your project is underway. Luxus Construction will handle every detail – from start to finish – and update you daily on the progress until the project is completed to your satisfaction.