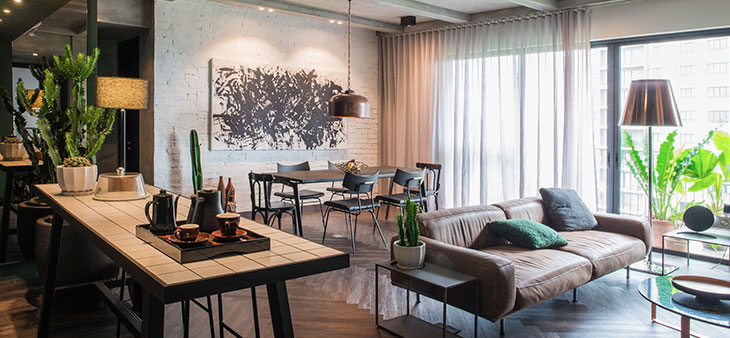 For proper home improvement Santa Monica residents can trust, it is vital that you hire a qualified, reputable home contractor to carry out the job. The right contractor knows what to do, focuses on the details, and can finish the project the way you want it done.
However, in order to have your home properly improved, you will need to choose the right contractor for the work that needs to be done. This means following a guideline that will lead you to the right person that does the work properly and for a reasonable price.
Licensed and Insured
The first step is to find contractors that are licensed in your state and properly insured in case an accident occurs. Without both of these requirements, you should move on. Proper licensing means that they follow all rules and regulations in your state. Plus, being insured means that if they cause damage to your home, their insurance will cover the cost.
Reputation
There are different ways to establish the reputation of a home improvement Santa Monica contractor, starting with their longevity. However, the best source is customer reviews which highlight the service that they offer. While even the best will have a few negative reviews, you are really looking for a pattern of behavior that is either positive or negative.
Services
Once you have narrowed down the list, the next step is finding a contractor that offers the services you need. A reputable contractor should offer the following:
Basic Home Remodeling & Renovations
Additions of Rooms
Plan Drafting and Permitting
Installation of Solar Panels
Electrical Rewiring
Fireplace Repair & Earthquake Retrofitting
If you need something beyond the services listed, then you'll want to contact the contractor directly to see if it is offered. The main reason for the variety of services is that you can rely upon them for future work in case you want to make further changes to your home.
Testimonials
Although testimonials are usually solicited by the contractor, they can be a valuable part of making the best-informed hiring decision. While the testimonials themselves can be quite informative, it is the photos of completed remodeling jobs that can be most helpful. You should be able to contact at least some who have chosen to give their testimonials, so you can ask about the work that has been done.
Price
Keep in mind that you are not looking for the least expensive contractor, but rather the best contractor that offers their services at the lowest price. That is an important difference because having such remodeling services performed is not just a purchase, but an investment in your home.
In most cases, contractors will offer a free estimate for the work that is required, so you can choose from the remaining ones on your list to see which offers the best services at the lowest prices. That way, you can get the best home improvement Santa Monica contractor at a price that will fit your budget.
Contact Luxus Construction to get started. Please call 310-270-8596 for more information.