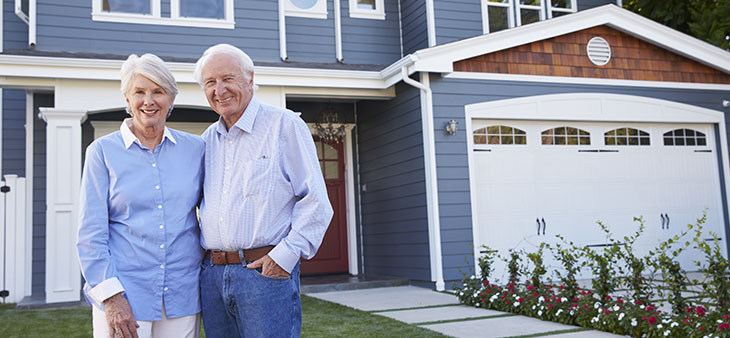 If you are looking at the prospect of moving in an aging parent and do not have the room, then you should consider making the proper home additions. Some additions may be small while others more extensive, but in any case, you should be looking at making the right changes, so that your parent can live comfortably inside the home.
Get Everyone Ready
When the time comes that moving in a loved one becomes necessary, it is important that everyone currently living in the house needs to meet and understand that it is happening. This includes the parent or parents who will be moving in. By working out everything in advance, you can save some headaches that otherwise might come later.
Assessing the Needs of Your Parent
The first step before making any changes to your home is figuring out exactly what they need. If they can dress themselves, get around alright, and are still mentally sound, then the modifications may be fairly minimal. Plus, you will need to determine how much room they need in your home. In many cases, a room that once served as a child's bedroom can be easily converted to the needs of your parent.
However, if you want them to have even more room, then you might consider a separate space outside the home that is connected to the house. These "Granny-Flats" can be small living spaces connected to the main house or a converted attic or basement.
Turning an attic, basement, or other room in your home into something your parent can stay in may take some redecorating or it might require extensive remodeling.
Room Additions
There are some basic home additions you should consider around the house which will make them more comfortable and secure.
Universal Design: These are rooms which are designed to be universally accessible, meaning that your parent should have little difficulty in getting around. A proper design means that as your parent ages, they will still have the support needed to get around.
Grab Bars: One of the most common additions are grab bars which can be placed next to the toilet, bathtub, and other places where they need help in getting up or down. Grab bars are inexpensive and simple to install.
A few more tips include using rooms on the first floor which avoids issues with stairs. Plus, you should also look at doorways to see if they are wide enough for walkers and wheelchairs to easily pass through. Some simple changes in this regard not only provides additional comforts, but also increases safety which means fewer accidents.
For all but the simplest home additions, it is advisable to hire a professional contractor with experience in universal design and providing space for aging family members. If you have the space and resources, you should also consider a small, modular home that sits in your backyard which provides privacy and closeness for your parent. However, you should also check with municipal building codes to ensure that such addition to your property are allowed.
Contact Luxus Construction to get started. Please call 310-270-8596 for more information.