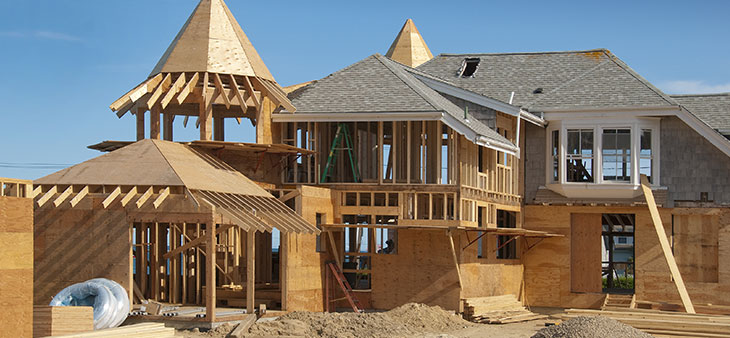 If you are thinking of expanding your home by adding a new room for example, then hiring the right house additions contractor is a must for your needs. The contractor provides the knowledge, expertise, and services to make your dreams of expanding your home come true. However, you will need to know how to hire the right one so that you avoid potential pitfalls of fly-by-night contracting services.
However, before you start looking for the right contractor that offers the services you need, you will need to know what exactly you want. This needs to be more than just an idea in your head, it needs to be sketched out so that everyone can visualize what you want. You may need to hire a designer depending on how extensive the changes you want to make.
Keep in mind alternatives as well. For example, if you are looking to add a room, you may find that changing over your attic or adding more space at the top of the stairs is not only more affordable, but avoids having to deal with zoning issues in your neighborhood. Remember, any changes you make to your home that alters the exterior may have to meet local regulations.
Once you have everything planned, hiring a house additions contractor starts with recommendations from trusted family, friends, and co-workers. However, this is just to provide you with an initial list that can be added to contractors who serve your location.
Licensed & Insured
All contractors must be properly licensed and recognized by the local and state authorities. A proper license means that they follow all laws, rules, and regulations set out by the state and that they recognize the standards of the industry.
Plus, they must be insured which means that if they cause damage to your property because of an accident, their insurance company will pay for repairs. Otherwise, you might be left holding the bill. Do not hire any house additions contractor unless they are properly licensed and insured.
Recommendations
The reputation of a contractor is established by the reviews from their customers and recognition by professional organizations like the Houzz or Better Business Bureau (BBB). While even the best contractors may have a few negative reviews, you should look out for things like surprise or hidden fees, extensive delays, or shoddy workmanship.
Price
Last, but not least is the price that they charge for their services. When you have narrowed the list down to the best, you can call and ask them if they offer a free quote or standard rates for their services. To know the right price range, consider that the basic price range for budget additions is roughly $150 per square foot. The price is higher for mid-range and high-end additions, plus you'll want to add about 15% for unforeseen costs such as unexpected delays and the like.
From that, you should be able to field free quotes and estimated rates for services to find the one that works best for you. Remember, you are not looking for the cheapest contractor, you are looking for the best home additions contractor at the lowest price.
Contact the general contractor Luxus Construction to get started. Please call 310-270-8596 for more information.