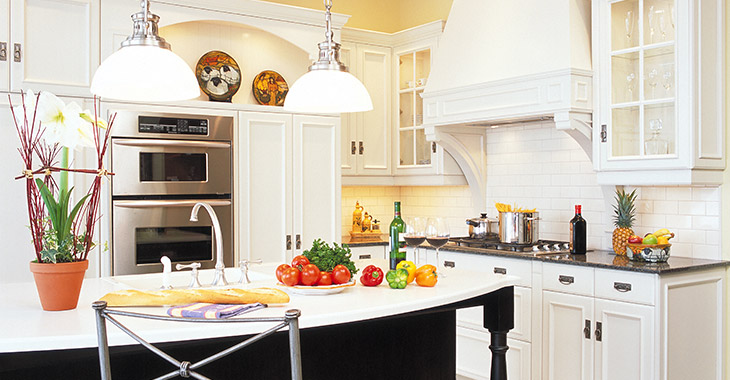 Choose a Contractor Who Can Create an Eco-friendly Kitchen
If you are ready to renovate a home's kitchen, then it is possible to use environmentally-safe methods to make the changes. Green kitchen remodeling California experts are able to change a room's entire floor plan before installing new cabinets, countertops and floor tiles. By hiring a company that understands eco-friendly construction methods, you are going to have a home that has fewer pollutants. In addition, using environmentally-safe building methods rather than traditional processes will also protect the earth's environment. You don't have to choose ugly countertops or unattractive cabinets to have an eco-friendly home because manufacturers understand your concerns about the environment.
Great Reasons to Renovate a Home's Kitchen
When looking for green kitchen remodeling California contractors, make sure to talk to other clients first. In some cases, you are able to visit a kitchen that a particular company has remodeled in order to see how beautiful and functional an eco-friendly space can be. There are great reasons to choose an eco-friendly approach when renovating a home's kitchen. Some of the reasons for updating a kitchen include:
• Saving money – installing lighting and appliances that use less energy
• Environmental – protecting the environment from dangerous pollutants
• Health – avoiding allergic reactions to chemicals and gases
Use Cement or Glass For Your Kitchen's Countertops
There are environmentally-safe products to replace anything in your home, and you don't have to settle for plain colors or designs. The green kitchen remodeling California experts you choose can create several plans using computer software. With this technology, you can see how different floor plans will look along with viewing an assortment of fixtures and appliances in a variety of colors and designs. Instead of selecting man-made materials for a kitchen's countertops, you can install glass tile or cement that will not emit dangerous gases. For your kitchen's floor, there are environmentally-friendly materials that include cork or bamboo.
Use Natural Lighting in Your Kitchen
Your green kitchen remodeling California contractors can help you find plumbing fixtures, lights and appliances that use less electricity and water. During the renovation process, you can choose to install more windows or a skylight to take advantage of natural lighting. Your contractors can use triple-paned windows to save energy, and they can also inject more insulation into the walls. The light fixtures that you choose should have energy-efficient lightbulbs to reduce the consumption of electricity.
Install Energy-efficient Appliances and Fixtures
It is essential to install an eco-friendly sink and faucet in your new kitchen with features such as an aerator. Instead of using a traditional water heater that uses a lot of natural gas or electricity to produce hot water, you can choose a point-of-use water heater that fits underneath the kitchen's sink. Energy-efficient appliances are designed to save you money while storing and cooking food, and by using less electricity or natural gas, you are creating less harmful pollution. There are also kitchen cabinets that are made from untreated wood along with wall paint that does not emit harmful fumes. Call green kitchen remodeling California contractors today to learn more.
Contact Luxus Construction to get started. Please call 310-270-8596 for more information.