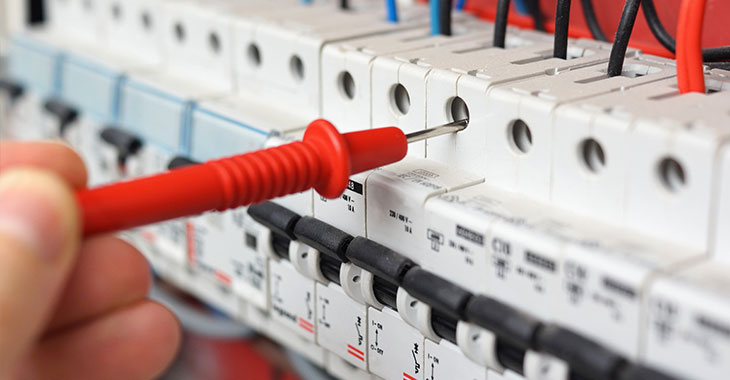 If you need electrical work done in your home, office, or facility, then you require the services of a licensed electrical contractor. A licensed, skilled electrical contractor or electrician is required for work that includes replacing old wiring, adding new wiring to a room, or during construction or remodeling.
Hiring the right electrical contractor means doing a little research, but it will be worth the effort since they provide the best services at low, affordable prices. Remember, you are not looking for the cheapest work, but instead the best work at a price that fits your budget. Here are a few things to look for when selecting the right electrical contractor for the job you need accomplished.
Licensed & Insured
You should only hire a licensed electrical contractor because their work is guided by the laws, rules, and regulation of the state, county, and local community. Being licensed is official recognition of their status as an approved electrical contractor who can legally provide electrical services to your home or business.
In addition, being insured means that if they cause an accident which creates damage in your home, office, or facility, their insurance company will take care of it. Otherwise, you might be stuck with the bill if they are not properly insured for their work.
Electrical Services
A proper licensed electrical contractor offers several types of services that include the following:
Inspection
Maintenance
Repair
Rewiring & More
As part of their services, a business or home inspection of your electrical system means that they can spot potential issues in the wiring long before they become problematic to your residence or business. This means that they can take the proper measures to correct small electrical problems before they become big ones.
In maintaining and repairing electrical wires, the licensed electrician brings the skills, experience, qualifications, and tools necessary to do the job. Plus, they can help desire and rewire existing electrical systems so you can add a new outlet to a room or have them create new wiring during construction or remodeling.
Are you thinking of adding solar panels or wind turbines to generate clean power for your home or business? if so, the licensed electrical contractor is the one to call in getting the job done properly. They can help with the installation process and make sure that the clean energy is added to your home or commercial business the right way.
Pricing
Last, but not least is the price that the contractor charges for their work. Many will have a flat fee or hourly rate which can be provided before the job starts so you know what to pay before any contract or agreement is made.
Whether you are looking to build a new home, remodel the interior, or simply want the wiring inspected for potential issues, you will need the services of a licensed electrical contractor. Finding the right one takes a little research, but it pays off when you have the services of someone you can trust to do the job right.
Contact Luxus Construction to get started. Please call 310-270-8596 for more information.