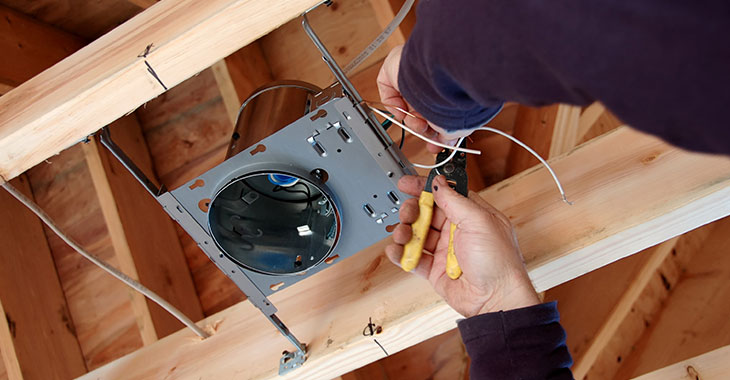 When it comes to electrical projects, it is important to hire a professional electrician. Electricity is not only dangerous to work with it can also pose serious safety hazards if a job is not performed correctly. At first, it may seem as if your do it yourself project was completed correctly, only to find several months or weeks later, that you have serious complications. Overloaded circuits can cause problems and faulty wiring is a fire hazard. Therefore, you should always contract the services of a licensed, qualified professional electrical contractor to handle all of your electrical projects.
Pass the Requirements of Strict California Safety Code Regulations
Before starting finding the electrical contractor you must first determine your needs. What is your requirement? Do you need the electrician for a new construction project or just for a home renovation? Are you looking for the electrical contractor for a major overhaul or just a repair issue, or anything else? Estimating your needs will make it easy to source the suitable electrical contractor in Pacific Palisades area. This will also save you a lot of money, time & effort.
Electrical Services
If you are looking for efficient and affordable electrician for your industrial and residential projects then you will be provided professional and experienced Luxus Construction located in Beverly Hill, CA, who can reach you at anytime day or night whenever you call them. If you are hiring an electrical contractor in California then you must hire a professional, licensed electrician who can do the work of your wiring in the perfect way, and can also save your time, and money in the long run. You might think that you can complete the task on your own, but in reality if the electrical work of your home is not done by a qualified and skilled electrician you might have to do the same work only after a few weeks by a professional. A professional electrical contractor can help you to solve many electrical problems such as electrical rewiring, troubleshooting, home inspection and many more.
Licensed & Insured
If your home or office is located in Pacific Palisades and nearby areas, including: Los Angeles, Burbank, Encino, Malibu, Pasadena, Bel Air, Redondo Beach and more, and you want some help with electrical issues then you can hire Luxus Construction, license C10 Electrical Contractor who can serve you whenever you need them, and they are very skilled and experienced electricians. Sometimes many people who claim to be electricians have actually no certifications to back themselves up. When you look for an electrical contractor you must at first confirm it whether he is a licensed electrician or not. Do not just bring any random electrician to your home or office to work on the major and sensitive electrical problems. Luxus Construction will diagnose your problems with ease, and will give you a reasonable estimate and will solve your problems no matter how complex your electrical work may be.
Contact Luxus Construction to get started. Please call 310-270-8596 for more information.