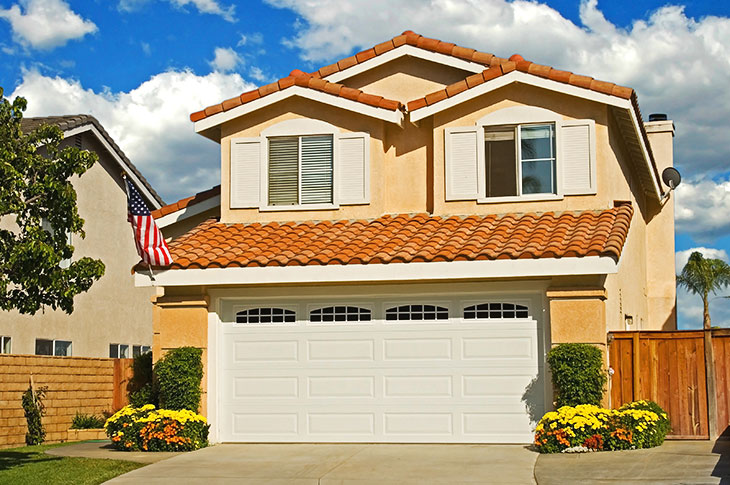 California homeowners in some California cities will be eligible for a seismic retrofit grant program. Beginning April 25 through May 31, 2023 homeowners who meet certain criteria, such as their house being located in the Earthquake Soft Story program area and having been built prior to 2000, may register for the opportunity to receive a grant of up to $13,000 to help them pay for a soft-story retrofit.
These funds are available thanks to a Hazard Mitigation Grant from the Federal Emergency Management Agency (FEMA) and are administered by the California Governor's Office of Emergency Services (Cal OES). The Earthquake Soft-Story (ESS) pilot program is part of the California Residential Mitigation Program (CRMP).
What is the Earthquake Soft-Story Retrofit Grant Program?
The Earthquake Soft-Story (ESS) program provides participants who own and occupy a qualifying house with a soft-story vulnerability (a living space built over a garage), and who qualify for the ESS program, an incentive grant to reimburse up to 75% of the total cost of the retrofit, up to $13k to assist in obtaining a seismic retrofit performed in accordance with FEMA P-1100.
FEMA P-1100 is a prescriptive, pre-engineered set of plans that can be adapted to retrofit crawlspace dwelling cripple walls, living space over garage dwelling, and ground story bracing walls.
The cost for the retrofit varies depending on where you live. On average, bracing the first-floor walls and the garage door opening generally costs between $15,000 and $25,000.
What is an Earthquake Soft-Story retrofit?
The Earthquake Soft-Story seismic retrofit strengthens an older house (pre-2000), making it more resistant to earthquake damage caused by ground shaking and soil failure. The seismic retrofitting required for ESS is performed in accordance with FEMA P-1100 (seismic retrofit construction plan set) and directly addresses the vulnerabilities by:
Strengthening the walls at the garage door or any other large openings with plywood or other strengthening elements including steel columns or proprietary shear elements,
Bracing the perimeter walls of the lowest story and, if there is a crawl space, the cripple walls must also be braced, and
Bolting the house to its foundation.
The ESS retrofit may require new reinforced concrete foundations at some or all of the existing perimeter and interior bearing walls. Strengthening the garage door may involve installation of steel columns or proprietary shear elements.
What is seismic retrofitting?
Does Your Home Need to be Retrofitted?
The Earthquake Soft-Story Retrofit
For homes with a living space over the garage, also known as a soft-story, the ESS retrofit strengthens the garage walls and structure, including the walls on either side of the garage door. This helps prevent the living space over the garage from collapsing into the garage during an earthquake.
The California Residential Mitigation Program offers qualified homeowners up to $13,000 in Earthquake Soft-Story grants, to help you pay to retrofit your house if it:
Was built prior to 2000
Is no more than two stories
Is single-family and owner-occupied
Has a living space over the garage
Is in a program-eligible ZIP Code, such as:
Pasadena: 91101, 91103, 91104, 91105, 91106, 91107
Los Angeles: 90004, 90005, 90006, 90007, 90011, 90013, 90014, 90015, 90016, 90018, 90019, 90020, 90023, 90024, 90026, 90028, 90029, 90031, 90032, 90033, 90034, 90035, 90037, 90038, 90039, 90041, 90042, 90044, 90047, 90048, 90057, 90062, 90064, 90065, 91601
2023 ESS ZIP CODES IN CALIFORNIA
Homeowners can learn more about the ESS Program and register for a grant at the CRMP website.