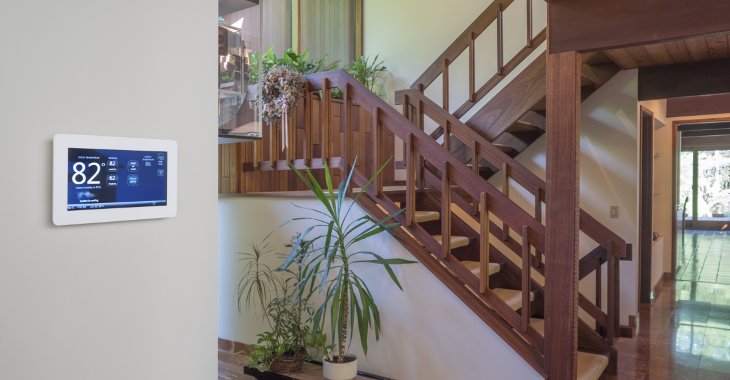 Conserving energy is of utmost importance to consumers and residents in homes, condos, and apartments. With continual high rising costs, electricity savings and becoming more energy efficient is beneficial to both the environment and homeowner. There are methods you can take to design your home to be more cost-effective.
How to Have An Energy Efficient Home
When considering cost-effective living, it is crucial to find an energy efficient home with electricity savings in mind. The smaller the home and living space, the less power that is needed to live comfortably. Less heat and energy is necessary for a home with smaller square footage. Rooms not regularly utilized should be closed off, opening vents and doors only to common living areas.
If you prefer a larger home, look into zoned heating that allows for individual heating systems in various areas and rooms throughout your home. With this type of heating system, you don't need to heat rooms that you don't use. Whether you have the zoned heating system or one that provides vents throughout your home, you can save energy by directing heat only in areas utilized.
Other electricity savings tips include:
Ensure proper insulation of the home to keep the outdoor temperatures out and energy within
Check all windows and doors to ensure there are no gaps where your heat or air is escaping and outdoor elements coming in
Protect the doors and windows with advanced quality weather stripping
Consider better double-pane windows for more energy efficiency, keeping UV rays from coming into the home
Allow for more natural light within the home that minimizes electricity use during daytime hours
Contemplate the use of ceiling fans for more air circulation and radiant floor heating that is more efficient in allowing for warmth
Choosing Appropriate Appliances
Along with various methods of energy efficiency within the home, your choice of appliances can also be active in electricity savings. Consider these options:
Opt for a convection oven rather than the standard oven, especially if used daily
Research to ensure you choose Energy Star appliances when shopping with energy efficiency in mind. Such appliances may initially cost a little more to purchase, but have been proven to save money on energy long-term
Be Smart to Save Energy & Costs
Studies continue to ensure energy efficient technologies for more cost effective living. With a little knowledge and effort on your part, you can ensure cost effective living, beneficial to you and the environment.
Contact Luxus Construction to get started. Please call 310-270-8596 for more information.