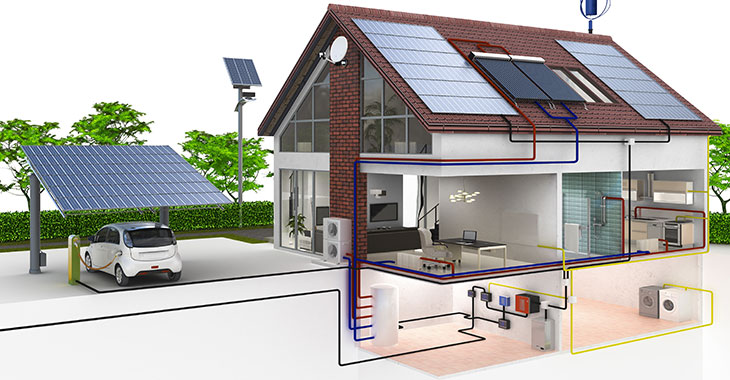 Southern California is full of old homes that need a good amount remodeling completed, including electrical work. Updating the wires in a home is essential because old wiring can become frayed and damaged, causing electrical shorts and flickering lights throughout the property.
One of the main issues homeowners run into is the cost of rewiring house. Depending on the size of the house and overall status of the wiring, the cost can run into the thousands of dollars. Despite this, rewiring a house is often necessary, especially if you begin to run into various electrical problems.
Determining the Cost of Rewiring House
Once major electrical problems begin to occur, you'll need to contact a licensed electrical contractor to come out and inspect your home. Once the inspection is complete, the contractor will inform you of exactly what needs to be fixed, which could range from simple outlet replacements to an entire wall or more.
If the scope of the project is large enough, the contractor will likely have to pull permits from the city, draw up a plan and create a diagram for the work to be performed.
If the contractor does need to go as far as to replace the entire wiring system in your home, he must take into account the following items in order to give the best estimate:
Cost of materials
Labor hours
Permit costs
General administrative overhead costs
Supervisory costs
The cost of rewiring house could cost more than $10,000. The final price will be determined by the cost of labor, how many employees the electrical contractor will need to finish the job and the amount of materials that will need to be purchased.
Picking a Quality Contractor for a Home Rewiring
The cost of rewiring house is an investment because it can significantly increase the value of your property, especially if you plan on selling in the near future.
There are numerous electrical contractors in Los Angeles and the rest of southern California, so precautions are necessary when deciding who to work with. Make sure your contractor maintains the proper licenses to operate as a business in the state of California, and that the company carries business insurance to help protect your home should any major incident occur during the project.
The best way to determine how much a home rewiring will cost is invite the contractor over to complete a precise estimate.
Get a free estimate for your home rewiring project. Contact Luxus Construction to get started. Please call 310-270-8596 for more information.