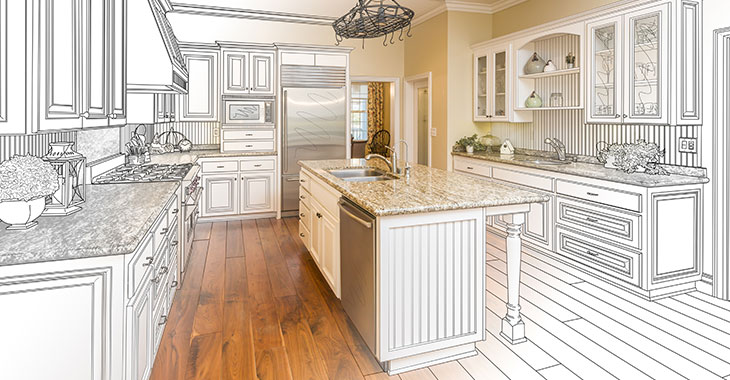 Remodeling your home can increase its value and make your home more comfortable and functional. When choosing a remodeling contractor, you want to go with someone who will do the job right and in an affordable manner. You also want someone you can trust to do the job correctly. How do you make sure that your contractor is reliable and capable of working on your home?
How Long Has the Contractor Been in Business?
If a remodeling contractor hasn't been in business for very long or doesn't have any references from prior jobs, you may want to keep looking. This is because those who do good work tend to stay in business for many years and have no problem getting good reviews from clients. In addition, you should make sure that any subcontractors the general contractor will hire come recommended as well.
Will the Contractor Guarantee His or Her Work?
A good contractor will stand behind his or her work. This means that you should get a warranty or a money-back guarantee if the job isn't done to your satisfaction. Furthermore, you should never be asked or required to pay more than 50 percent of the project's total cost upfront. This is because withholding payment provides your contractor with incentive to get the job done properly.
Is Your Contractor Licensed and Bonded?
Professional contractors will be licensed and bonded. In other words, they have been certified and received a thorough education in their field of expertise. The fact that a company is bonded means that an insurance company thinks enough of the contractor to provide it with thousands of dollars or more in the event of an accident. Typically, contractors who don't have a good reputation or reliable track record won't get bonds.
Is Your Contractor Insured?
If your remodeling contractor does not have insurance, you could be liable if anything happens to a worker while on your property. For instance, if a worker falls from a ladder or hits his or her thumb with a hammer, you could be liable for any damages. Therefore, make sure that your contractor is insured to prevent unexpected costs during your remodel.
Choosing the right contractor can be difficult. Unless you know the person doing the work, you never know how you will be treated and if the job will be done properly. However, you can increase the odds of finding a good contractor by doing good research and getting guarantees that the job will be done to your satisfaction.
Contact Us Today
Luxus Construction is insured, licensed, bonded and EPA-certified. If you would like to discuss your remodeling plans with us, feel free to give us a call at 310-270-8596 today for more information or fill out our Free Estimates form. When you trust Luxus Construction with your home improvement needs, you can be sure you're dealing with a company that cares about you and your home.