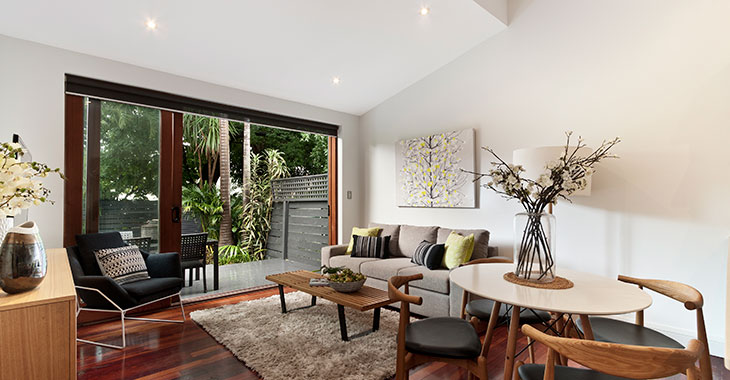 Room additions are a great solution for providing additional living space to your home, if your family is growing, or is expecting to grow. Room addition costs are also comparatively low compared to selling your existing home and moving to a new and larger home. Additions, versus buying existing larger homes, also offer the opportunity to be creative and to customize future living space. For example, you can elect to add a family room or bedroom, bump out your kitchen, or even build a garage addition with overhead living space.
With room additions, you can aesthetically determine where the addition ties into the existing home and select all of the exterior and interior finished materials.
Room additions are not unlike building an entirely new home, particularly if  includes a kitchen and/or bathroom. Most, if not all, of the standard trades that are required in building a new home are also necessary for building an addition.
Thus you will need to generate a set of buildable plans, pull building permits, and hire either a general contractor or subcontractors for every specific phase of the project.
It is also important to note that a room addition project can be disruptive to the occupants of the home. With a little upfront planning this disruption can be somewhat mitigated but do not expect a hassle free effort when undertaking the building of a room addition. It is a big home construction project.
Room Addition and Financing
Unless you are planning to pay cash for your room addition, then you will need to seek a bank loan. It is important to find out in advance of breaking ground what your budget is for your room addition. Your budget will help determine the size of your room addition and the types of building materials you will use. In addition, it may help you decide on how much sweat equity you will personally put into the project.
Construction Plans
When developing your plans, sketch out the dimensions of the addition and how it will tie into your existing home. Also include a separate list of materials to be used in the construction. For obtaining a building permit your drawings should show cross-sectional views of the room addition so that the building inspector can understand what material will be used and how they will be tied together. The cross-sectional views should include from the concrete footing pads all the way to the roof.
One of the most difficult aspects of developing a set of plans is tying the room addition into the existing home in an aesthetically attractive way. It is also aesthetically important to develop a room addition design that does not swamp the existing home.
Room Additions and Hiring a General Contractor
With room addition plans in hand you can then begin the process of finding a general contractor and/or subcontractors. Selecting the right contractor is one of the most important decisions you need to make. It is very important to find the right one to ensure your project is built correctly and to your timeline and budget.
Get a free estimate for your room addition project. Contact Luxus Construction to get started. Please call 310-270-8596 for more information.