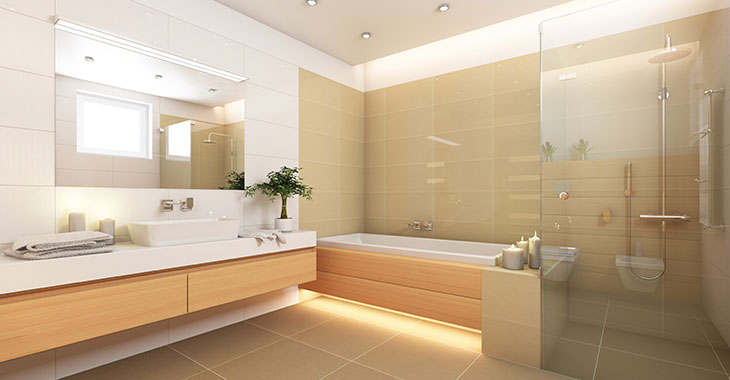 Bathroom Remodeling Contractors
Has your bathroom seen better days? Are some of the fixtures not working as well as they should? Is your bathroom tile scratched or cracked? If you answered yes to any of these questions, you should consider having your bathroom remodeled. This will give you a couple of benefits. First, you will have a bathroom that looks great and you can be proud of. You will also be increasing the value of your home. Renovations will always make your home more valuable. They will also make it more attractive to potential buyers. Here are some examples of the things that you can have done when you hire bathroom remodeling contractors.
1. Make an addition to your bathroom
Perhaps you have a growing family and your current bathroom is not big enough to satisfy the demands of your household. Therefore, you might want to make your bathroom bigger. You can do this by hiring skilled bathroom remodeling contractors to oversee the construction of an addition. It makes no sense struggling to use a small bathroom when you can easily have an addition built to your specific requirements.
2. Replace plumbing fixtures
Plumbing fixtures can become outdated as your house gets older. Not only do they look very old, but they might not function as well as they are supposed to. All of your plumbing fixtures can be replaced with brand new models that are beautiful. This will improve the appearance of your bathroom ad make it less likely that your fixtures will malfunction in the future.
3. Have new cabinets installed
Bathroom cabinets often suffer from wear and tear because of how frequently they are used. Having new cabinets installed in your bathroom will give it a more modern appearance. You can also have larger cabinets installed if your previous ones did not have an adequate amount of space. It will not take long for bathroom remodeling contractors to do this job.
4. Lay down new tile
The tile is the first thing people notice when they enter your bathroom. Your tile might be cracked and faded because of decades of people walking on it and water splashing on it. Have your tile replaced during the remodel process if it no longer looks attractive. Old bathroom tile could also be allowing water to leak into the walls behind it or the floor beneath it. This is why worn out tile must be replaced.
Contact Luxus Construction to get started. Please call 310-270-8596 for more information.