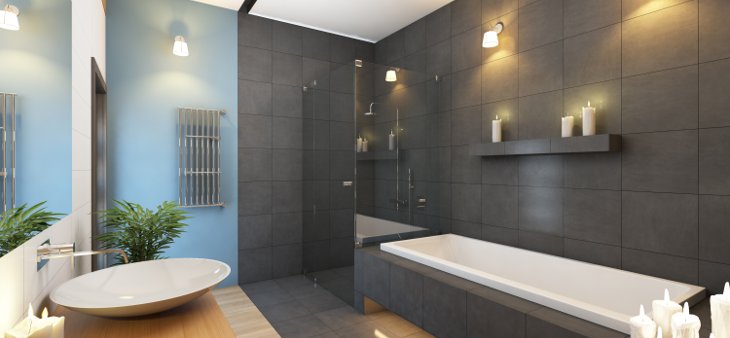 If you are thinking about renovating your home, one of the best areas to start with is your bathroom. Bathroom renovations offer a number of benefits that make them a wise investment. Bathroom remodeling Beverly Hills greatly increases the quality of your life, and you get a great return on your investment when you renovate your bathroom. If you are thinking about a bathroom renovation, here is a look at a few of the many benefits you will enjoy.
Save Energy
There are many ways that a bathroom remodel can actually save you money over time, and one of the best is the energy savings you will enjoy. There are many ways that you can save energy from a bathroom remodel. You can get a new steam shower that gives you a spa quality experience while using a fraction of the hot water that a traditional shower uses. You can install LED light fixtures. Installing a low-flow toilet can substantially lower your water bills as well. If you are looking to go green in your home, a bathroom remodeling Beverly Hills is a great way to start.
Enjoy Total Luxury
Of course, bathroom remodels are about comfort as much as energy savings. If you install a steam shower in your bathroom, you will be blown away by the luxury it provides. You could also install a whirlpool tub to enjoy a decadent bathing experience. Some people choose go with a shower that contains multiple nozzles to enjoy hot water shooting at them from every angle. You could also install a dual sink to give you and your partner some added room. The possibilities for adding luxury to your bathroom are endless when you make the decision to renovate it.
Update the Look
Bathrooms can become outdated over time just like any other room in your home. If your bathroom has not been remodeled for a few decades, the chances are that it is well out of style. If you make the decision to renovate your bathroom, you will give it a modern look that brings it into the 21st century.
Bathroom remodeling is a great way to improve your home. If you want the best bathroom remodeling Beverly Hills, turn to the experts at Luxus Construction. As a licensed general contractor, they can handle all the renovations in your bathroom. Get in touch with Luxus Construction now to transform you bathroom into an oasis you will love.
Contact Luxus Construction to get started. Please call 310-270-8596 for more information.