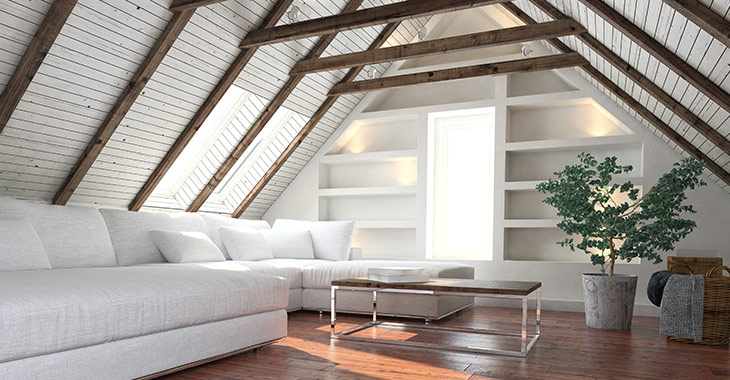 Many homeowners are looking for ways to add a new room. But this usually either changing an existing room which is a great deal of work or adding an additional room to the outside which may require a permit. However, converting the attic into a room offers a simple, straightforward solution that is often well within the budget of the homeowner. You will need to get the services of an attic conversion contractor to get started.
What is an Attic Conversion Contractor?
This is a person who specializes in converting attics to become bedrooms, playrooms, and the like. Their services are similar to those who remodel homes, but they focus on renovating attics and reutilizing the space that is available.
This type of contractor comes with the knowledge, experience, and the resources to create a new attic that fits your needs. The process starts with an inspection of the attic to see its structural condition and notice if any improvements need to be made before construction can begin.
Once the attic has been checked out, then you can proceed to the design phase which accounts for everyone that you want in the new room. At that point, the construction process can begin. Keep in mind that the most pressing conversion will probably be adding stairs or other form of access to the attic itself. If you only have access via a ladder, then you will need to plan for stairs if you want to make it a proper room.
Benefits
There are numerous advantages to converting the attic to create a proper room. For many homeowners, the advantages go beyond the immediate benefits of having extra space.
Creates New Space: When you need another bedroom, a guest room, a playroom, or just a room to hang out and relax, then converting the attic is a smart choice. Given the size of most attics and the open space it provides, the possibilities of what it can be used for are considerable.
Adaptable: If you convert the attic and retain the open space, you can adapt it for different needs over time. What might start as a theater room can be quickly converted to a bedroom when you have children. Afterwards, it can be adapted again for a playroom or other use.
Improve Home Value: There are relatively few additions to a home that will boost its inherent value. But converting the attic is one of them. This means having an additional, usable room that does not change the rest of the home. And, it can be enjoyed by all.
Keep in mind that you will have to follow your community building codes in terms of the materials used to create the new room. This means that the structure, electricity, and plumbing that is added must meet specific standards. All this should be discussed and decided upon before starting the project.
By hiring an attic conversion contractor, you can create a new room in your attic that offers many advantages with minimal disruption. Plus, you may find that the conversion costs are considerably lower than some other options.
Contact Luxus Construction to get started. Please call 310-270-8596 for more information.