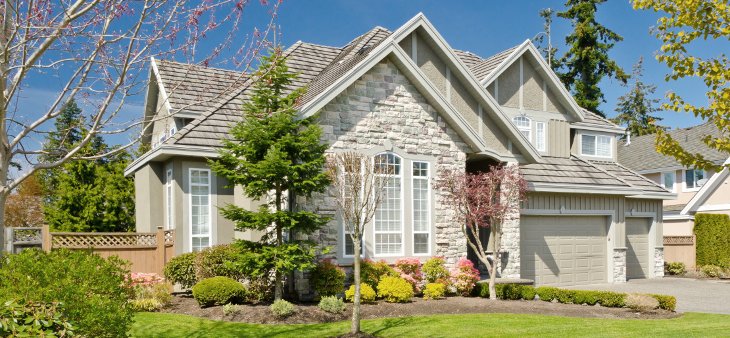 Building a custom home may seem like quite a costly undertaking. Hiring a team of professional, licensed custom home builders, purchasing a large and construction-ready plot of land, and contracting an architect to help design your ideal home must surely add up significantly. However, we've accumulated several essential tips geared towards helping you save big when it comes to initiating the process of building the beautiful custom home you have dreamt of for so long.
Property Location
When purchasing a lot on which to build your custom home, shoot towards buying a larger lot with a family member close friend – then dividing the property in two. Many of the available sites may be larger than you'd like, or significantly more expensive. If the property owner is not willing to break up the lot into smaller portions, divide the land with someone you would not mind having as a neighbor to get a great deal on a perfect parcel.
If you are absolutely heart-set on purchasing a waterfront property, shoot towards a lot located on a bay or canal rather than a lake or an ocean. Not only do these options provide much better protection against extreme weather, they tend to be far more affordable than other waterfront properties.
Don't be put-off by "problem lots" – properties located on a hillside or requiring some fill-in. If you plan correctly and hire a competent contractor, a potentially difficult lot can be transformed into one ideal for the construction of your new home.
Building Materials
Save massive amounts of money on building materials by salvaging them from old demolition sites. In many cases, the owner of the property will allow you to have any materials you are able to remove from the site completely free of charge – including (but not limited to) bricks, ornate wooden doors, and old barn wood that will surely add a great amount of character and charm to your new home. Of course, be sure to check with the property owner before scavenging their lot for materials.
Consider using other spaces other than extra room in the garage as storage. If your family only has two cars, stick to a two-car garage, and use a garden shed or attic space as storage rather than an extra car bay.
Consider vinyl flooring if you desire hardwood or ceramic but feel you may not be able to afford it. Hardwood or ceramic tiling can be installed directly over vinyl flooring later down the line, seeing as the material acts as a great underlayment.
General Contractor
Use only a certified and professional general contractor, someone with years in the business and a clearly respectable track record. Your general contractor will be instrumental in the entire custom home building process, and hiring a licensed professional with pre-established subcontractor and supplier relationships is key.
While your custom home is being built, be sure to carefully monitor construction allowances in order to ensure you are getting what you are paying for. If you and your team decide on a specific brand for, in example, insulation – make sure that is the brand being installed, and you are not being charged the same amount for a less expensive product.
If you have your heart set on a custom plan, consider a stock plan instead. In most cases, a stock plan is exceedingly less expensive and will still provide every function and facet you desire in creating the home of your dreams.
Try to avoid change orders – decide what blueprints and materials you want before the ground is broken. Straying from initial plans will not only cost you money, but also add significant time onto the building process.
Contact Luxus Construction to get started. Please call 310-270-8596 for more information.