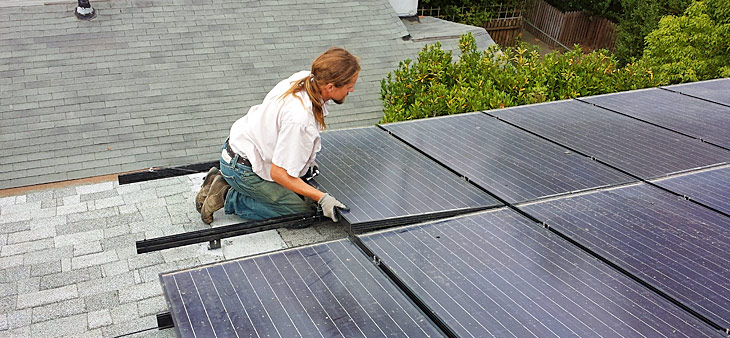 Solar power is among the most popular forms of alternative energy available today, and many are ready to take advantage of the benefits of solar power. With the installation of solar power panels on your home or business property, you can essentially capture free power from the sun's rays. This power can be converted through the solar power system into energy that can be used to power everything from your HVAC system and lights to electronics, appliances and more. Typically, it is best to work with a solar power contractor for the installation of solar panels.
Skilled and Experienced Professionals
Solar panels appear to be rather sturdy and uncomplicated items, and it may seem as though a do-it-yourself installation project would require little time and effort. However, these are actually very sensitive items, and they are going to be attached to both the roof of the building and the power system on the property. There is detailed, in-depth work that is required to properly install the panels, and you may discover that a skilled, experienced solar power contractor can complete the work properly the first time and without causing damage to the home.
What Could Go Wrong With DIY
You may be wondering what could go wrong with a solar panel installation project. When a professional solar power contractor does not do the work on your behalf, there is a possibility that you may damage the panels themselves. The panels are an investment that you want to take great care of, and the installation is typically at an elevated height on top of the roof. Because of this, precise workmanship and skill is required. In addition, both mounting them to the roof and connecting them to the power grid requires skill and effort in order to properly complete these tasks. With this in mind, it is simpler to allow a solar power contractor to do the work for you.
While there is a fee associated with professional installation of your solar panels, you can see that this fee is offset by the real benefit that the right contractor can provide to you. When you select a contractor to work with for the installation of your solar panels, be sure to choose a professional who is licensed, experienced and properly trained. With the benefits of solar power waiting for you to harness, now is the ideal time to contact a contractor to work with for solar power panel installation services.
Call today 310-270-8596 for more information about solar panels installation services and how solar power can increase your energy savings.