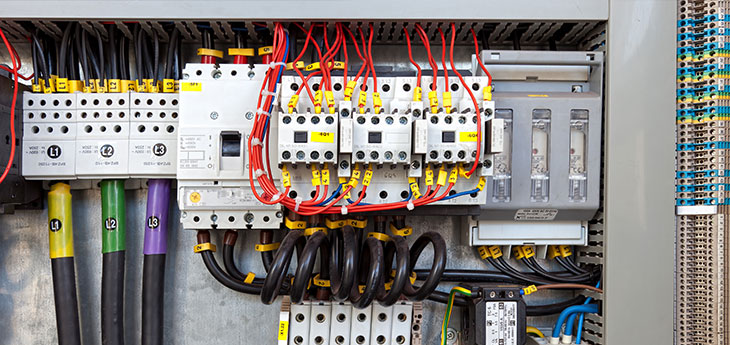 Just because all your electrical outlets are currently working does not necessarily mean that the wiring in your home is in good shape. While those who own newer homes may have little to fear right now, if your house is more than 40 years old you may want to have a home electrical wiring upgrade. This is because your home's electrical system was not designed for the myriad of electronic devices that exist today. So, the wiring may need to be upgraded so that it avoids potentially hazardous issues from occurring.
Staying Safe
The leading cause of fires in homes comes from faulty wiring. The older your home is, the more likely you may have outdating wiring that is causing safety issues. While electrical wiring systems that were installed 40 or more years ago may still be robust, they are also more likely to deteriorate over time which causes electrical issues to occur. Some warning signs that your electrical system is becoming compromised includes, but is not limited to the following:
Fuses that blow or breakers that trip repeatedly
Dimming or flickering lights
Outlets that are discolored, sparking, or warm
Lack of ground fault circuit interrupter (GFCI) outlets in the bathroom or kitchen
Ungrounded, two-prong outlets in the home
Burning smell from an appliance or room
You should not wait until an appliance tingles with electricity before acting. If you see one or more of the signs, call a trusted electrical contractor for an inspection. They may recommend a home electrical wiring upgrade depending on what they discover.
What a Wiring Upgrade Entails
Keep in mind that this type of renovation is usually costly as the current wiring system must be removed and replaced. Therefore, the best time to do this is when you are renovating or remodeling a large room, such as the kitchen or bathroom. However, once the upgrade starts, the entire system will need to be replaced, so you'll want the job performed by experienced, reliable professionals.
However, if your overall wiring is sound and only having a few issues, then you are looking at a far smaller expense. You'll want to address the specific wiring issues quickly so that it prevents a potential fire from occurring. For example, if your home has aluminum wiring instead of copper, you'll want that addressed quickly by adding copper connectors or pigtails to the circuit breakers and receptacles which is comparatively inexpensive and avoids overheating issues.
More Power
Another reason for a home electrical wiring upgrade is to add more power to your house which compensates for the additional electronic devices you have inside. In the old days, 60 amps was more than enough for a home. Today, it's 200 amps, so you will want to upgrade for today and tomorrow as your power needs will probably increase.
Adding more power is not just adding to the capacity of the home, but it also prevents taxing the current electrical system which causes overheating to occur. By having an inspection performed on your home's electrical wiring system, you can prevent unwanted issues from occurring and add to the overall electrical capacity to your home.
Contact Luxus Construction to get started. Please call 310-270-8596 for more information.